Okay, I guess that should be the other way around...
A new hair cut and a new blog look.
Not for me, though... for Ally.

Ally asked me to thin her hair today.
It has gotten pretty long over the years
and is quite thick, becoming very heavy.
So we took some time today to thin it a bit...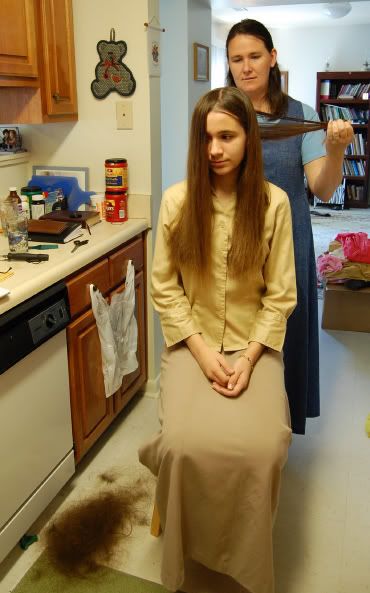 Notice this bottom left corner??
That's all of the hair I had already taken off!
She had such thick hair.

Here is what was deposited on my kitchen floor...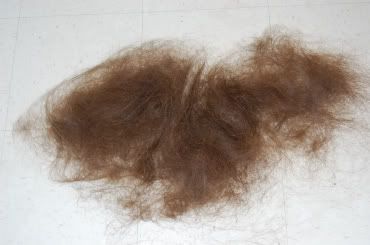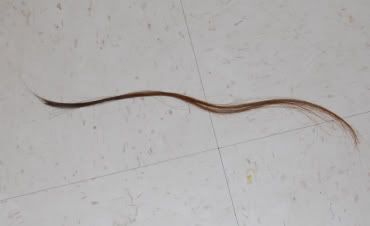 Well, it looks smaller in the photos
but there was lots of hair...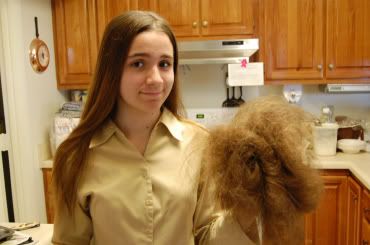 The only length we took off was
about a quarter inch to even out the bottom.
She said her head felt much lighter!
We spent a little time today taking Gramma shopping
and we took her out to eat one more time
before she leaves to head back home.
We had a nice time.
This evening, Ally and I worked on her new blog.
I was blessed by her new post
even though she had already told me about it
after we had left the store today.
Either way it was a blessing to read it
and it was a tremendous blessing to see her in action
as I caught a glimpse of her at the store.
The Lord sure has a way of using our children
to convict and encourage this mama.
"...and a little child shall lead them."
~ Isaiah 11:6