This morning we had our Proverbs time.
We were in Proverbs 29
(since it is May 29th).
We took turns reading aloud
(those that could read),
then selected a verse to illustrate.
We chose to illustrate verse 11...

"A fool uttereth all his mind:
a wise man keepeth it in till afterwards."
~ Proverbs 29:11

Here was our illustration...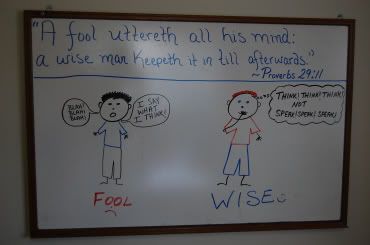 Ally helped with drawing the younger ones' pictures.
Here were the younger ones working on them...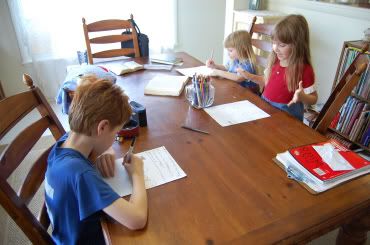 These are such fun, teachable times with them...
a time when they enjoy the training and discipleship...
a time that I enjoy very much, too.