After our Proverbs time
and a little schoolwork,
we worked on our Tackle-It Tuesday
for a little while.
The result of our boxes of soxes adventure
was 25 pairs of socks
and 74 stragglers. Yikes.
I discarded quite a few
that I know we will never find matches to.
After we matched and discarded,
the lil' girls helped to put away the leftovers
by folding them and putting them back in the box...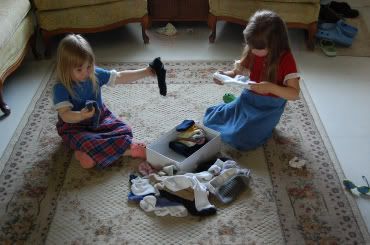 I thought it was cute how the were folding
the leftover socks neatly and putting them away.

Afterwards, I took on another tackle today...
the children's rooms.
Instead of only cleaning them up,
I decided to trade their rooms
which meant moving the lil' girls' room
to Will's room and then moving Will's room
to their old one.

Here was the girls' before picture...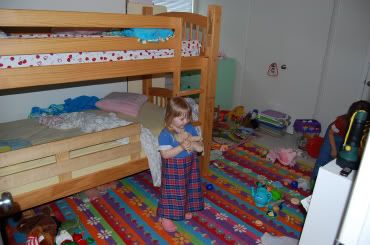 Even when the room was clean
it just seemed to look so crowded.
Mostly because their bed couldn't
easily be placed anywhere else.
After lots of disassembling, moving,
putting back together, and straightening up,
here is the girls' new room...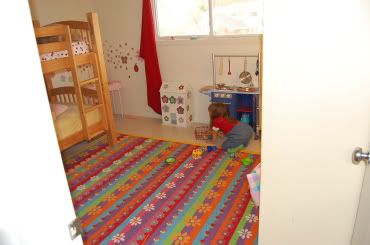 I put their vanity in the corner by their bed
and let them put up wall stickers
that Gramma had given them while she was here.
They were quite thrilled that Mama
was actually letting them put stickers on the walls.
Here they were in their little corner...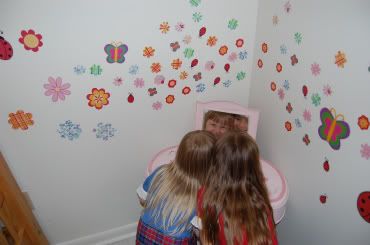 Along with moving the girls' stuff into Will's old room,
we moved Will's stuff into the girls' old room.
This was his before picture...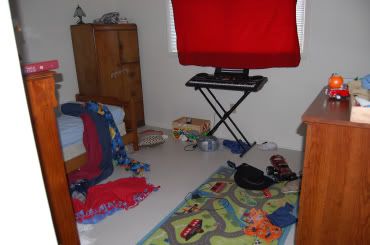 And after the disassembling, moving furniture,
putting back together, etc...
here is his new room...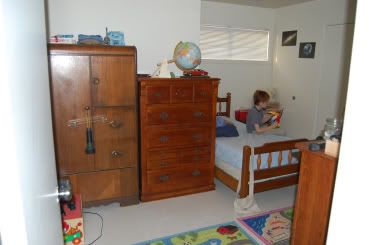 He was excited to help decorate his room, too.
He helped nail up his world map...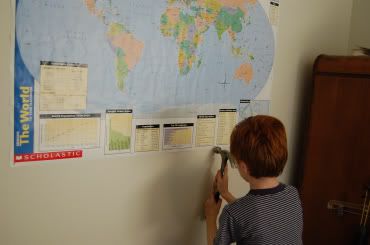 Ally woke up with a lot of energy this morning
and got up before everyone else.
She came downstairs and hand-mopped
the patch of dining room floor that doesn't have a rug
and she also made some coffee for her mama. Mmmm...
She also cleaned the dining room and mama's 'hot spot'
of paper collecting on the dry sink.
She was a great help with moving the children's rooms, too.
I caught her this evening cleaning up supper...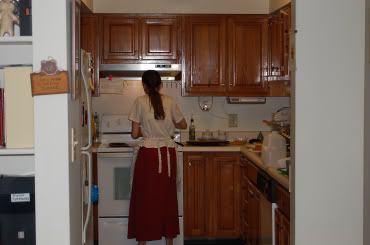 We have been blessed with a child that loves to clean!

She also spent much time playing piano...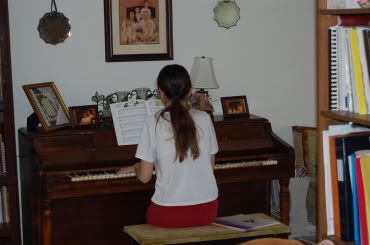 It was nice listening to her play
Beethoven's "Moonlight Sonata"
as we finished up supper.

Also, today, Ally began piano lessons with Will.
She will be teaching him once a week
and helping throughout the week, when needed...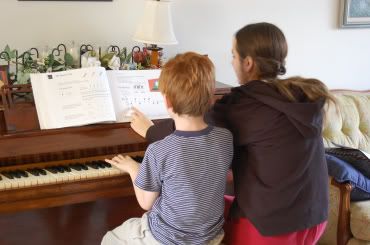 It was precious seeing them work together.
Will was so excited to have his big sister teaching him.
He did very well and, afterwards,
he was eager to continue practicing...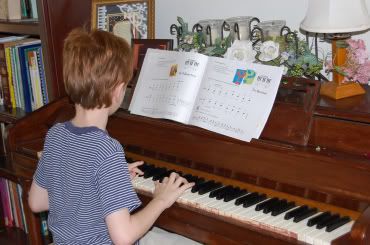 Phew! It was a very busy day in our home today.

It was, also, a delight
to speak to my beloved on the phone.
Woo hoo! Love those times!

Hope y'all enjoyed your Tuesday, too!