This past week, we have had a lot of rain.
Last week, we put a rain gauge in the back yard
and today it read at 14 inches. wow!
It's been drying up pretty fast, though.
Today it rained a bit more
but the temperature outside didn't drop
like it has been doing some.
It was warmer outside than inside of the house...
that's how lovely it was.
Seeing it was so warm and it was raining
(no thunder or lightning, just wet rain),
the children and I spent a little time
outside in the late spring showers.


At first, they watched from our covered walkway...




Will and Beth were the first ones out...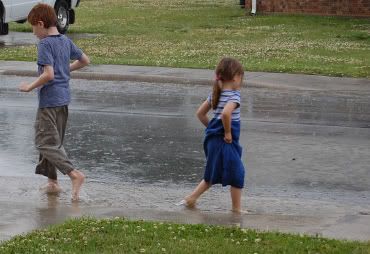 Carolynne had to think about it a bit...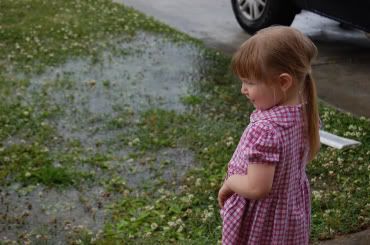 Ally was eager to enjoy the rain...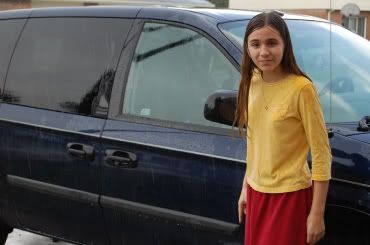 Soon, Carolynne joined in the fun...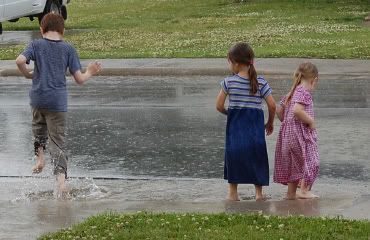 Ally also enjoyed swinging in the rain...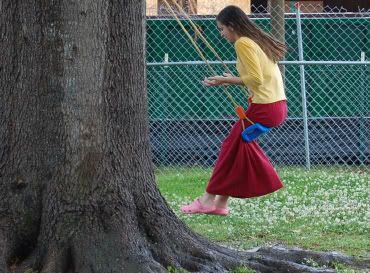 Many children from the local schools were walking home,
completely soaked.
My children were oblivious to the fact that those children
weren't exactly enjoying the rain like they were.
I had to smile at how all of my children were delighted
by the warm, welcomed rain.
What a joy it is to see their delight!