This afternoon, the children and I
worked at spring cleaning in the living room.
As we worked we also had 'school'
by listening to classical music
on our local station, becoming familiar
with composers and their compositions. ;o)

Ally volunteered to clean the stairway,
which was long overdo for a good cleaning...




The younger ones were excited to help, too.
I gave each of them a sock to put on their hand...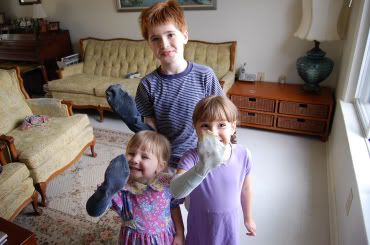 and with their dust puppets, they cleaned the baseboards...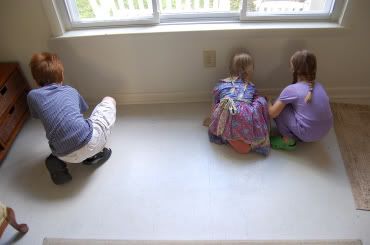 As they cleaned the baseboards, I worked on the walls...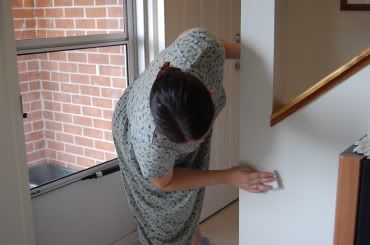 Ally also cleaned the floor at the bottom of the stairs
as the younger ones were doing the baseboards...





I worked on the floors in the living room...



It's amazing how dirty
the linolium floors in base housing can get. ugh!

We had fun cleaning together!
We all shared a laugh when the lil' girls said,
"Ally, you look like Cinderwella!"



We are sure it was because of the hankercheif
that she had on her head but it was cute. lol
Hope y'all are enjoying your Wednesday.
We look forward to being in God's house this evening!
"And whatsoever ye do,
do it heartily, as to the Lord,
and not unto men"
~ Colossians 3:23