After our spring cleaning to the classics, yesterday,
it blessed me to see my children
continuing to spend time together...

Ally was playing the piano...



And Will was excited to join her
and watched as her fingers moved across the piano...


Ally is preparing to begin Will
with piano lessons soon.
He is very excited!

After listening to and watching Ally,
Will read aloud to his lil' sisters...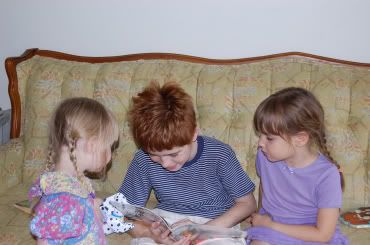 One of the things
that I particularly love about homeschooling
is that we have so much time
to build these precious moments.
I love, also, how the younger ones
learn so much from the older ones.
What a blessing it is!