Today we had our church picnic.
You know you must be having fun
when you discover that
you've been somewhere for over 6 hours!!
Wow! The time flew!
We sure did have fun, though!
I tooks LOTS of photos (over 200)
but tried to limit my selection to post,
though there will still be quite a few.

A little bit after we arrived,
we divided up into teams
and began playing games.
First we played a game
where we had to toss a football
into a box with holes.
Each hole was worth different points...



Carolynne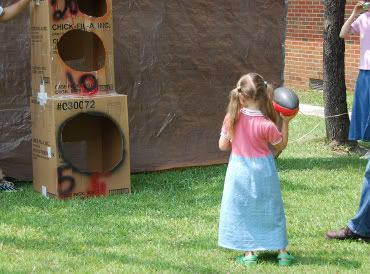 Beth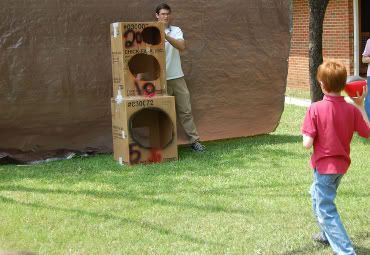 Will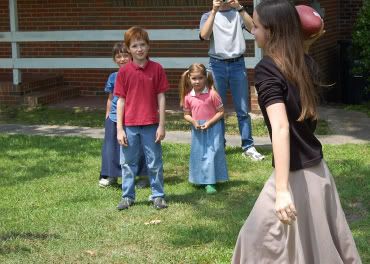 Ally

Afterwards, we played a game
where we had to kick a soccer ball
into the brown tarp.
Then we went to a game
involving a slingshot and paintballs!



Carolynne threw the balls, instead




Beth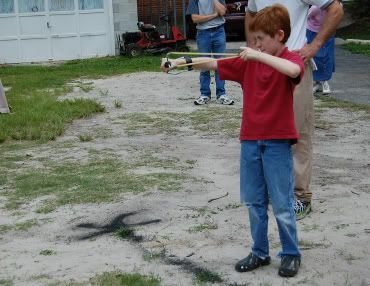 Will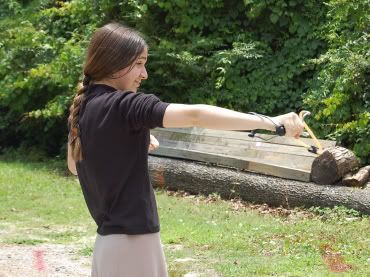 Ally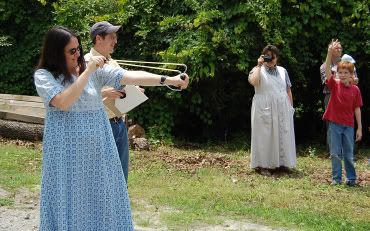 Mama


I caught the girls taking a rest together...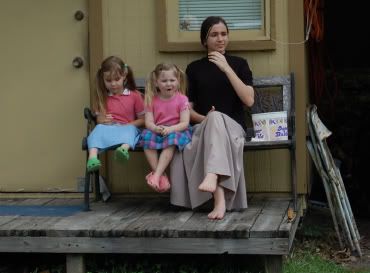 Next, we headed to a game
where we tossed frisbees into a bull's eye ring
that was spray painted on the grass.
And then we had a watermelon seed spitting contest.
Maybe not the greatest game
for practicing our manners,
but we sure had fun!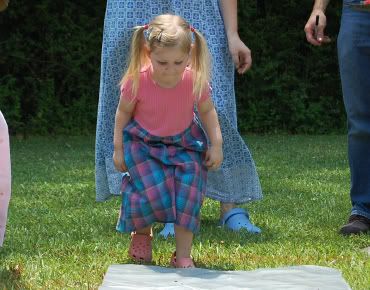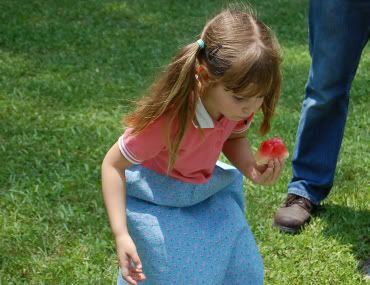 After all of the games,
we took some time to enjoy all of the food.
Yesterday was Pastor's birthday,
so Ally and I agreed to bring a little something.
We made a giant cookie and wrote on it...



It was yummy, too!

After eating, we fellowshipped and the children played.
Carolynne invited Ally into her little box 'hideout'...
She was tickled that Ally accepted...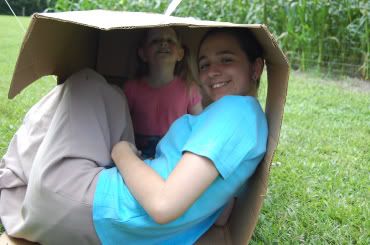 The children were eager to go fishing
so off we all went to the pond.
It was so cute to see
Beth and Carolynne fishing together
and soaking their barefeets in the water...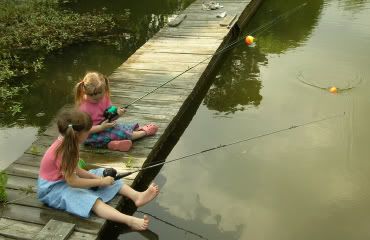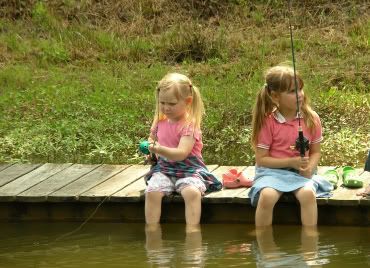 Will was thrilled to go fishing, again.
He's talked about fishing ever since the last time.
I was glad he was able to...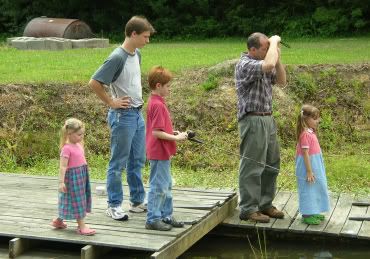 Ally wanted to fish, too.
I was surprised to see her baiting her own hook!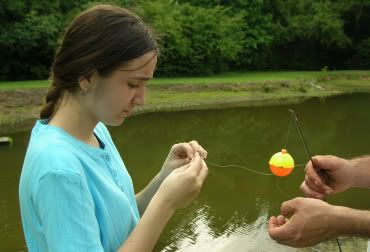 It was a great accomplishment. lol
She, also, caught a fish
but mostly enjoyed the actual fishing...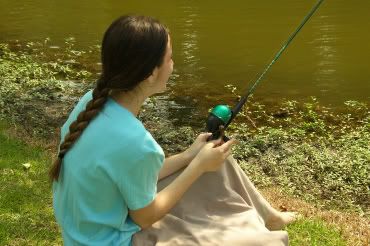 After fishing, many were eager to try out the paddle boat.
Will seemed a little concerned, at first,
but he was soon enjoying it with his friends...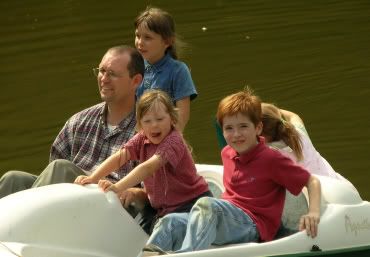 Ally took the girls with her
and they enjoyed their ride, too...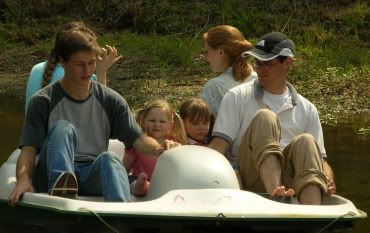 Later, we played a game and had popsicles.
We came home with sun-kissed faces
but had a wonderful day!
It's always a blessing to fellowship!
Hope y'all enjoy your day, too!