Today we kept ourselves busy.
The older ones worked on their learning times
and the lil' ones wanted to, also.
They all spent a little time doing some
drawings
.

Will spent some time working on math...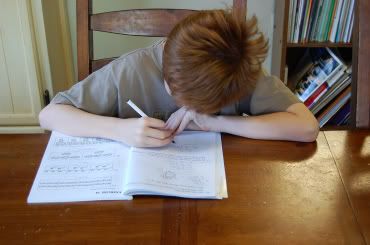 This was his 'thinking position'.

Ally did a couple of experiments for chemistry...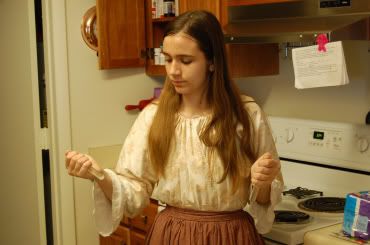 She was excited to use her test tubes.

The lil' girls spent some time outside in creative play...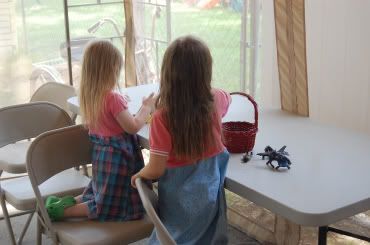 Later in the afternoon,
Will, Beth, and Carolynne decided to
take a trip to Congo... Africa...



Here they were in their travel gear...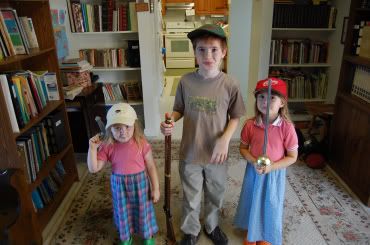 The weapons were for possible encounters with snakes
and any other wild animals
they had to defend themselves from. ;o)

As the younger ones visited the Congo,
Ally was able to play at the piano a little...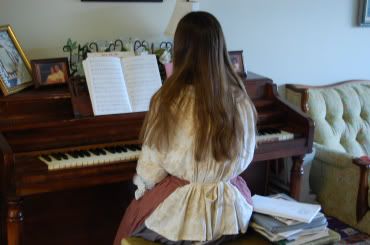 I was able to get a my new dress cut out
and was able to begin on the bodice.
I hope to work on it and possibly finish it tomorrow.
We enjoyed being in God's house this evening.
That is always a blessing!
Hope y'all enjoyed your Wednesday!