Yesterday at church,
the children sang a song for children's choir.
They sang "This is My Father's World"...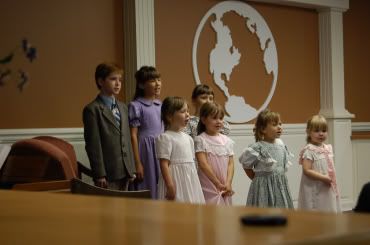 It was so precious to see them
singing from their hearts.
I have enjoyed working with them so much.

Today the children slept in a little bit
(they were still exhausted from the weekend).
It was nice to get up and have quiet time... quietly. ;o)
After rising, we got dressed and ready for the day.
I spent time today doing 'business-type' stuff,
like needed phone calls (doctors, optometrist, oil, etc...),
paid the bills (using our recent budget plan),
washed a little laundry, cleaned a bit, etc...

Also, today, we began our testing
(skeptically raised eyebrow).
Our state requires it so, viola...


We'll be glad when our filling in the circles is finished
and we can move on to more important things. ;o)

This afternoon, Ally worked on a new crochet project...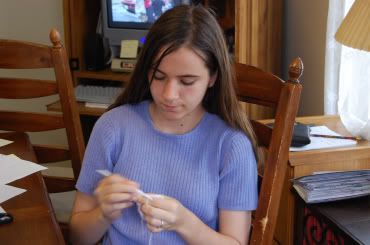 She is working on squares for a crocheted baby quilt.
She's not sure what she will do with it, yet,
but she is having fun making it.
Here are a few of the pink squares...


She has 16 pink ones and will be making
blue, green, and yellow ones, too,
then piecing them together.

As she was working on that,
I heard Will in the living room.
I went to check on him to see what he was up to
and found him and his sisters here...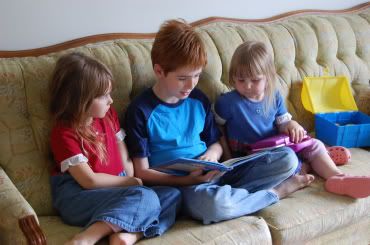 They were in there quite a long time
as Will was reading aloud to them.
It was so sweet!
I also got to speak to my beloved today,
and so did the children...
always a blessing!
Hope y'all enjoyed your Monday!