Will learned a poem a couple of years ago
that we were repeating throughout the day...
Work
Work while you work,
Play while you play;
This is the way
To be happy each day.
All that you do,
Do with your might;
Things done by halves
Are never done right.
~ Anonymous
Today was a productive day for us.
I was thankful it started out wonderfully
with a phone call from my beloved!
It was so nice to talk with him for a while!

Then it was time to begin our day.
I was able to tackle a couple loads of laundry
and then tackled Will's hair.
It had gotten pretty thick
because even Daddy made a wee comment.
I'm always surprised at the amount of hair
that falls off of Will's head when I give him a 'trim'...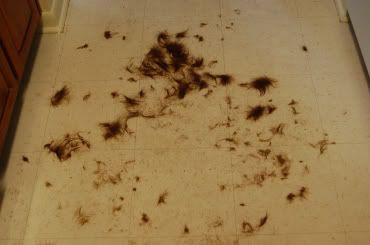 When his hair is thinner, it's redder...
(that's probably not a word, huh?)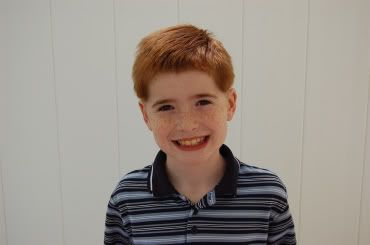 After cleaning up the kitchen, making lunches,
and other miscellaneous things,
I made my way outdoors to tackle
some much needed work.
I know it may be different in others' marriages,
but in ours, my beloved is the one that cuts the grass.
Not that I don't know how or don't want to...
he just likes to do it.
Well, that being said... it's been a really long time
since I've done any grass cutting,
but I couldn't put it off any longer...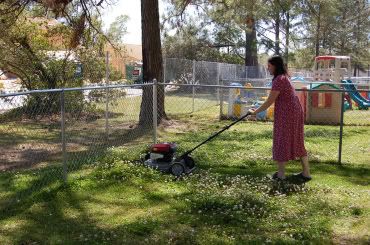 This particular area had been 'infested'
with bumblebees,
so, yes, it needed to be cut, badly.
But, alas, the mower couldn't get it all...
so the weedwacker and I became aquainted...



We also had to move the 'furniture' around...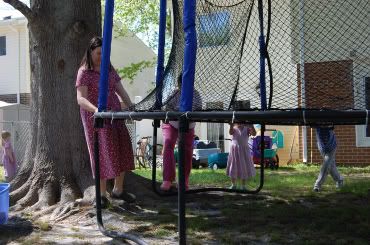 We had some much needed raking
that had to be done, too.
Ally did her mama a favor by moving the bikes
and chasing off the little lizard...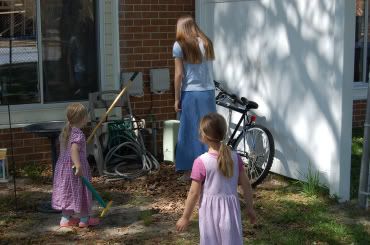 Of course, Beth and Carolynne were there to help, too.

Carolynne helped me rake...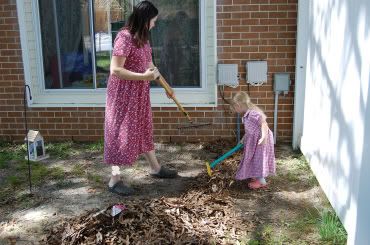 Then she took a break...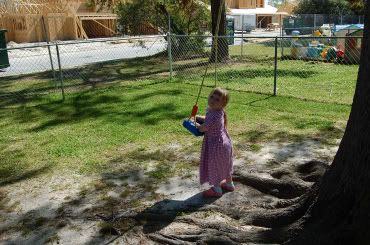 My mama helped a lot, too,
then took a break to read...


Since she's been here,
she has read through the entire
"Anne of Green Gables" series!
And lots of other miscellaneous reading.
I think she's been enjoying herself...
we have been.

After the leaves were raked up,
Will and Beth helped with the bagging...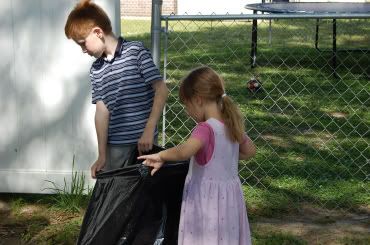 Then carried them off to where they belonged...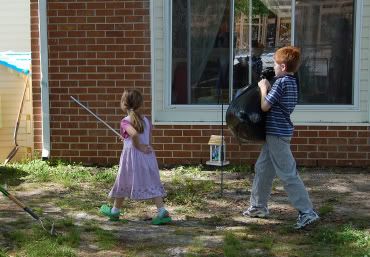 Then it was time for a break and a treat...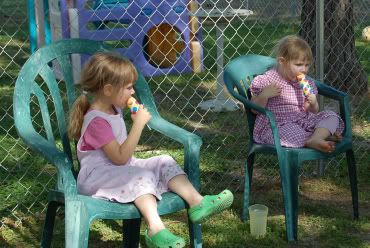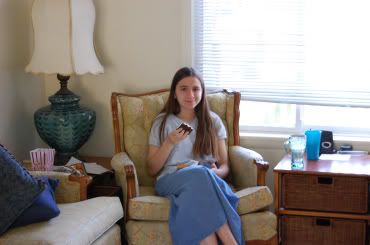 Then it was time to make
an ameteur attempt at gardening...
really just seeing if we could grow anything at all.
The children were excited to get started
and helped gather up what we needed...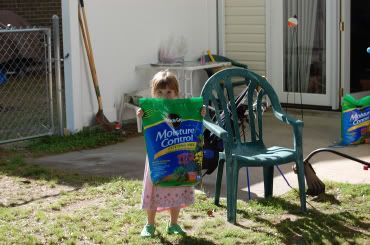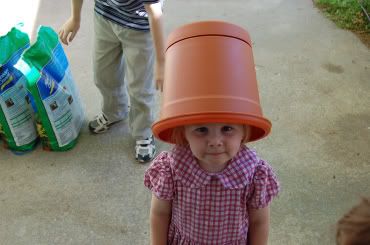 Well, the soil was too heavy for Carolynne,
so she helped in her own unique way. lol

They had lots of fun playing with the dirt...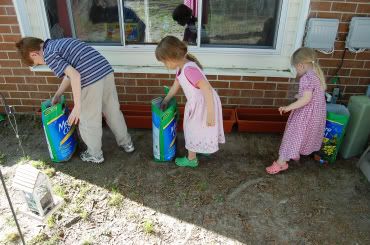 Ally decided on an easier job of cleaning off the table...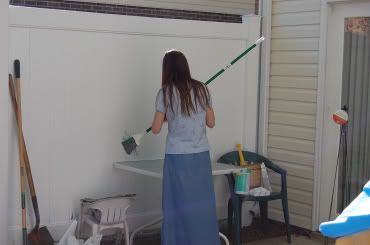 ...by sweeping it! lol

We decided to plant some flowers
in the basket of this bike...


It belonged to my grandpa.
The children love this bike
and they thought it would be a great place for flowers.



As the afternoon drew to an end,
they were all ready to retire indoors.
Carolynne, however, was eager to water
all of those seeds that we had planted...



I was ready to relax, too, but knew it was supper time,
then bath and bedtime...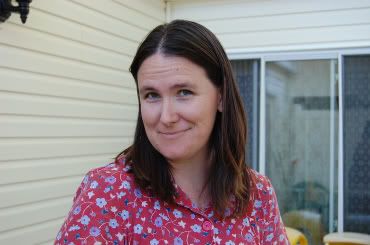 A mama's job, truly, is never done
(but I wouldn't have it any other way).
Ally was feeling well enough to make up supper...
wet burritos! Mmmm.
What a sweetie she is!
Now the children are in bed
and mama's ready to head there, too.
I look forward to a restful Lord's Day tomorrow.
Hope y'all enjoyed your day.
"And whatsoever ye do,
do it heartily,
as to the Lord,
and not unto men"
~ Colossians 3:23