This past Saturday
we went to our pastor's home
for an afternoon lunch/visit.
We had a lovely time.

It was such a blessing
to see Will doing 'man stuff'.
Pastor took him out back
to fish in the pond.
Will wasn't too sure about
touching the worms,
but he said it wasn't so bad,
after the fact...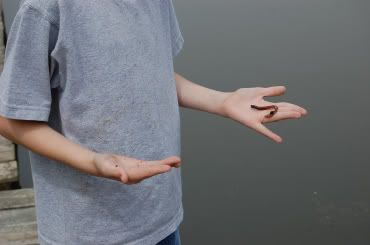 Pastor baited the first line
and refreshed Will's memory
in casting-the-line techniques.
The lil' girls enjoyed watching...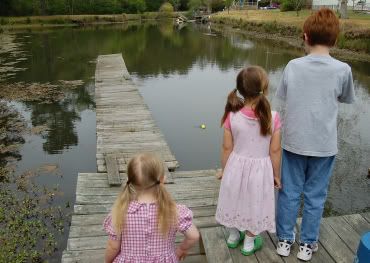 And then the wait began...




While waiting, we enjoyed the view
and the serene quietness...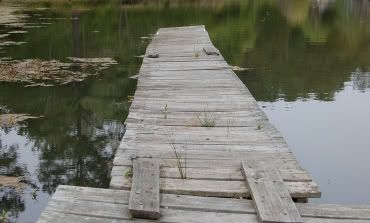 We saw this little fellow crawling around
and as we were admiring him,
he flew away...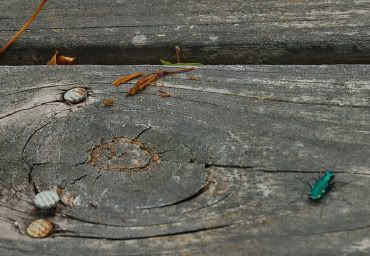 The lil' ones stuck around for a little while,
but soon grew tired of waiting
and moved on to other things...




They headed indoors to play
and were glad they did.
They enjoyed playing with
a marble game,
watching the marbles race
to the bottom...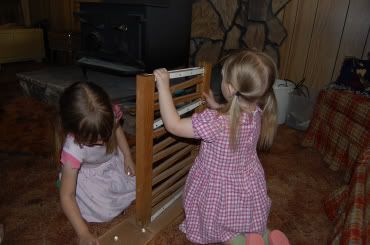 They also enjoyed playing
with these wooden cars
that our pastor's wife's dad made...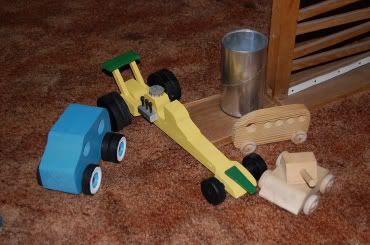 Meanwhile, Will was casting out, again,
and this time he was baiting his own hook...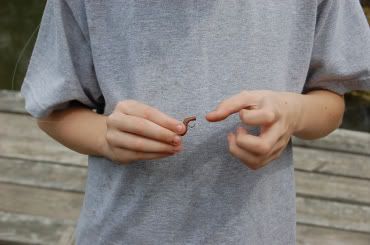 A little later,
he was rejoicing
as he had caught what he was waiting for...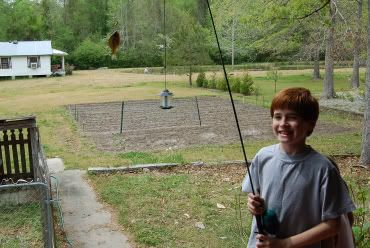 It was such a blessing, in particular,
to see Will enjoying some 'man time'.
We girls had an enjoyable time, too,
but Will, especially, enjoyed
being in fellowship with other men-folk.
Hope y'all enjoyed your weekend!