Yesterday, Gramma gave the children
a nice surprise after the service...
New bubbles!
Those always go over well in our house.
They were excited
and were thrilled to blow them with Gramma...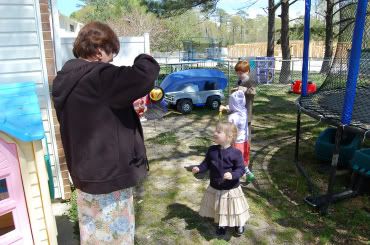 The children sure have been enjoying
having my Mama visit...
me too!!

While we were outside blowing bubbles,
Ally was inside practicing piano...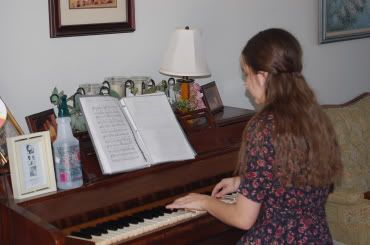 It sure has been a blessing
having Ally pick up piano again.
She has been feeling better
and I know she is enjoying
being able to play more.
I love having the music
fill the house!
And we sure enjoy singing together, too!
I just wanted to share those moments
that were precious to me.
Enjoy your day!