I didn't have time to share our day yesterday
but wanted to share some photos of our visit to the beach.

Last year, at our previous station,
we enjoyed a lot of
beachschooling
.
The beach we had there was a natural beach
with lots and lots to learn from.
Since we've moved here,
we've only visited the beach once or twice, perhaps.
This beach is mostly for swimming
and we avoid it during its busy season.
But since the local schools and such
have started back up we decided to give it a try
and the children were thrilled when we announced
that we were going to the ocean with friends. ;o)

On our way, we decided to pick up lunch
and then enjoyed our lunch
at the picnic tables when we arrived...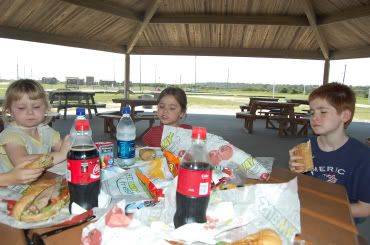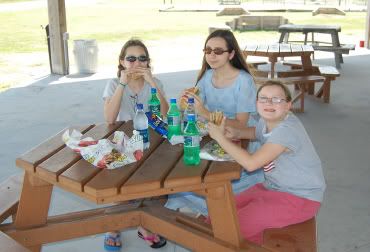 Afterwards, they were eager to go enjoy the water...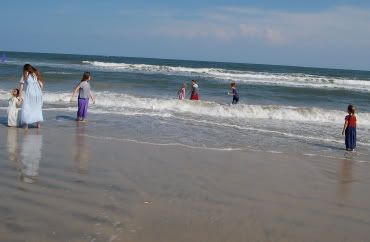 Carolynne is intimidated by the ocean
so she would not go without holding a hand
which is okay... ;o) and Ally was happy to oblige...




Will and Beth enjoyed the fun...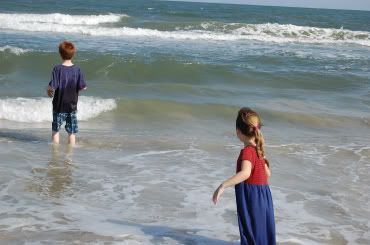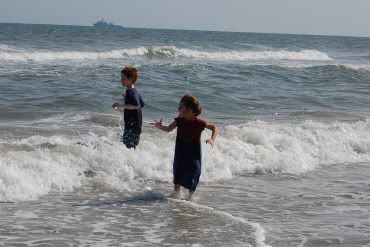 Ally was eager to borrow some clothes from her friends
and join in the fun, too.
Here they are having fun...




Beth liked to run from the waves...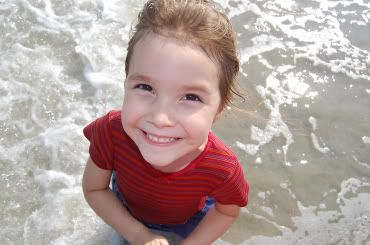 Will really enjoyed himself, too...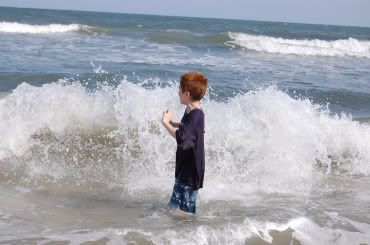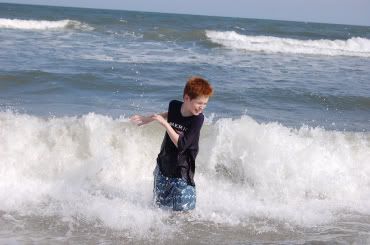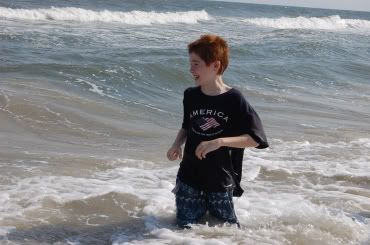 It was a real blessing to see Ally having so much fun, too...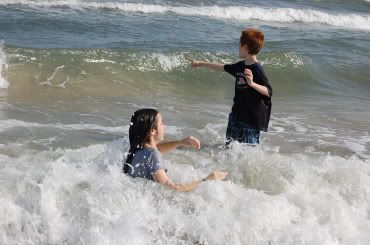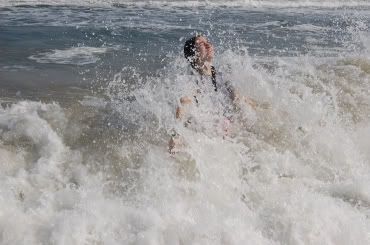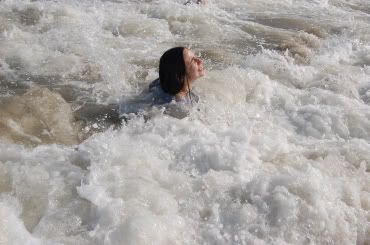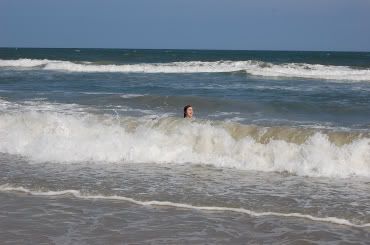 She posted more photos on her
blog entry
. ;o)


Carolynne had fun, too,
and started getting a little braver
towards the end of our visit...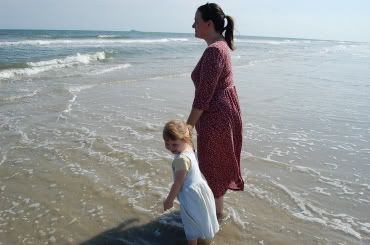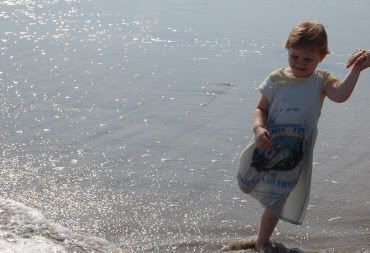 It was a delightful and exhausting time. ;o)
Here were some views of the ocean... such beauty!



After the beach, we came home and took baths.
Then we left to vacuum all of the sand out of the van
and treated ourselves to supper out. ;o)
Today we've been trying to pick up the house,
catch up on laundry (including the sandy items),
catch up on emails, make misellaneous appointments, etc...
Now we're off to make an 'extra supper'
for a couple that has been visiting our church...
they just had their first baby.
I can't wait to see the precious one.
Then we look forward to being in God's house
and with God's people.
Hope y'all are enjoying your week.