I made a post earlier this week
sharing our first night of VBS
but have been unable to share more
until now. ;o)
The week has been racing by!
We have been having a wonderful time
serving the Lord this week in VBS.

Below are some photos
from the past couple of days...

Here are Ally and I registering the children
as they arrived at VBS...





Song Time...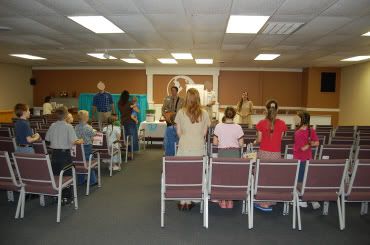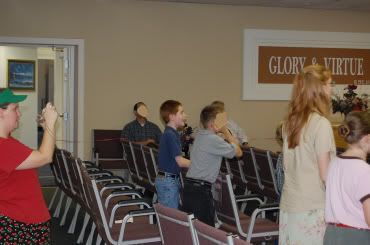 Time for the penny offering...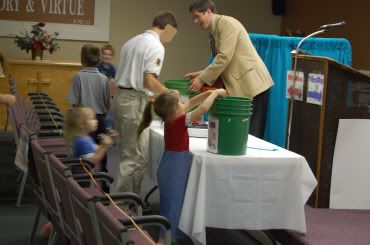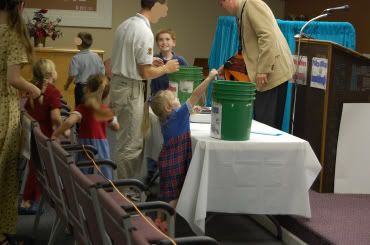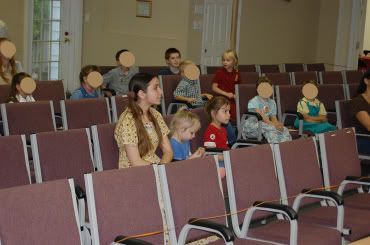 Snack time in class...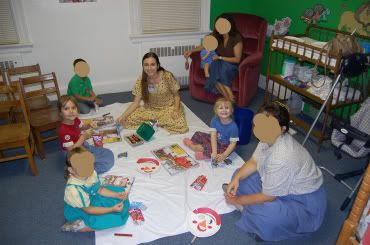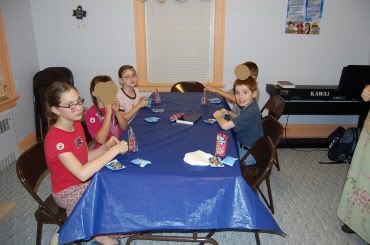 Beth and Carolynne made paper plate happy faces
for the craft in their class.
The lesson was on obedience
and the face was a visual aid in showing
there is 'happiness' (joy) in obeying.

Here they (um, we) are showing off the faces...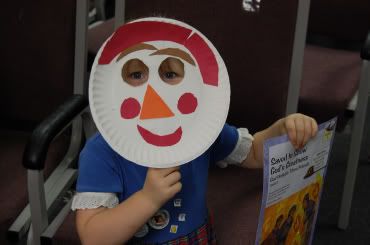 Carolynne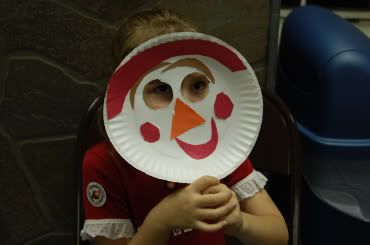 Beth



Will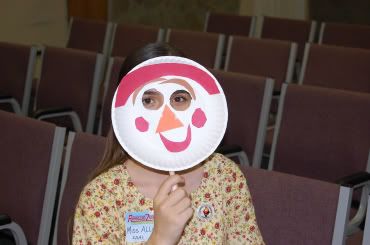 Ally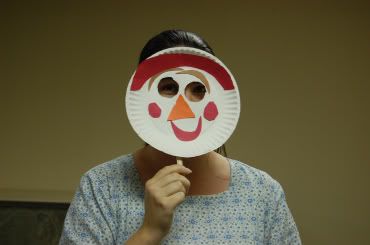 Mama
We have had a wonderful week of VBS!