We had a great first night of VBS!
Below are some photos from this evening...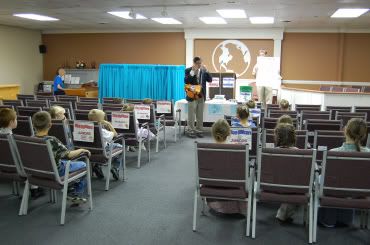 Preparing to sing "Rescue the Perishing".


Puppet presentation...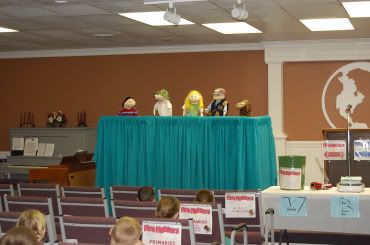 (Ally is the puppet on the far left.)




Taking the penny offering.

The 'firemen' won the penny offering tonight...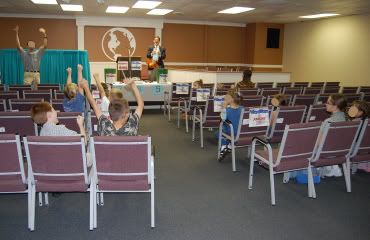 Ally, Carolynne, and Beth sitting on the Police Officer side.
Will is in the back on the fireman side.

Leaving for class time...


Beth, Carolynne, and Ally are at the end of the line.
Ally is helping in their class.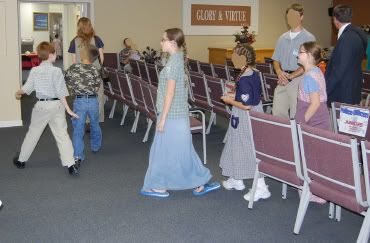 Will leaving with his class.


Beth and Carolynne's craft...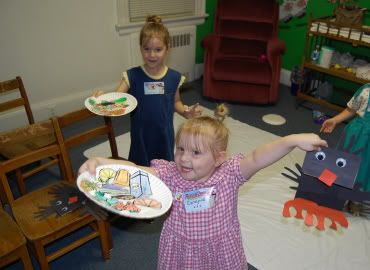 The Bible lesson was about when God
sent ravens to bring food to Elijah.
The craft was a paperbag raven
and a plate of 'food'.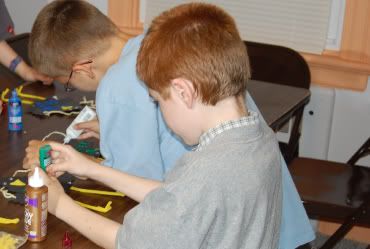 Will's craft was a cut-out raven
and he wrote in colored glue "Trust in God".


After craft time, it was snack time...
and that's when I came in... ;o)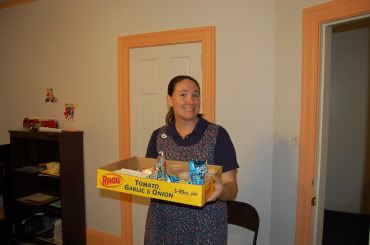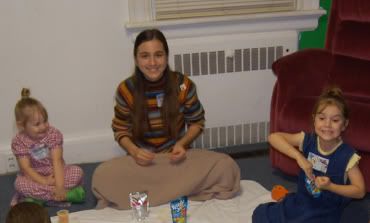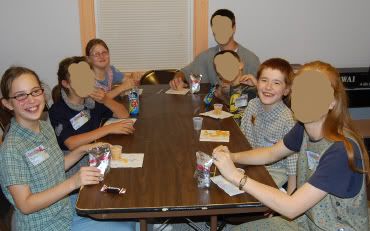 After snack time, everyone returned to the auditorium...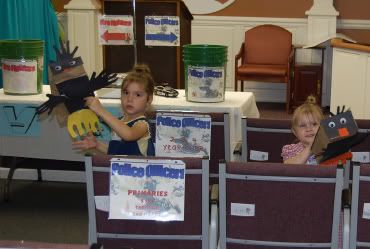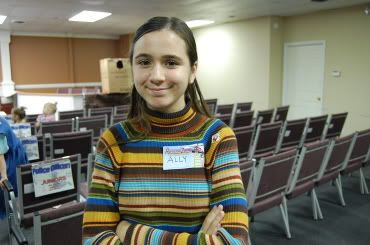 We all looked forward to a much anticipated event!
During the neighborhood Bible clubs we've had
the past few weeks, the children have been
memorizing particular Scripture verses.
A young man (teen) in the church
volunteered to allow whoever memorized
ALL of the verses on the list
the opportunity to put a pie in his face during VBS!
Will was proud to be one of those
that memorized all of the verses...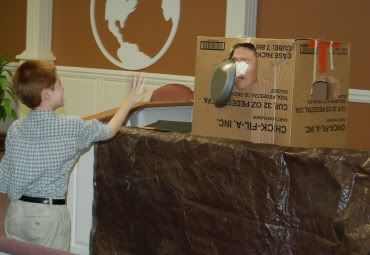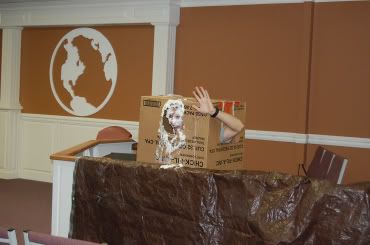 The children (and the adults) had a wonderful time!
We look forward to tomorrow night!