As I mentioned in my previous post,
I wanted to share a little about our camping trip
that we took with Daddy on Thursday.
It was very difficult to choose which photos to share.
I had taken a total of 415!
Though I'm not sharing all 415 photos,
I did select almost 40 to share,
so if my blog is slow to load,
I do apologize. ;o)

The campground we visited was about an hour away.
We were originally going to share a smaller cabin
but decided that, with two toddlers,
we should upgrade to one with an indoor bathroom. ;o)

Here is the cabin we stayed in...



It was a cute one room cabin.
All of the beds (2 bunks), a small table,
and a small kitchenette were in the one room
with a small bathroom connected...
so small that you had to be careful not to hit your head
on the shower door when you used the commode. ;o)

For us, though, it was perfect!
We loved sharing the one room together.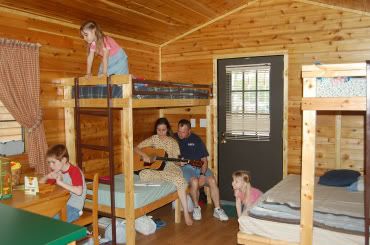 We enjoyed exploring the grounds, too...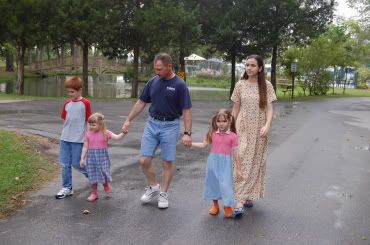 ... heading to check out the campground store.


Taking a walk to the pier...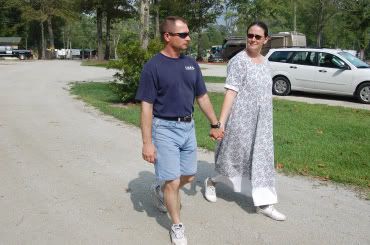 Never a dull moment... lol...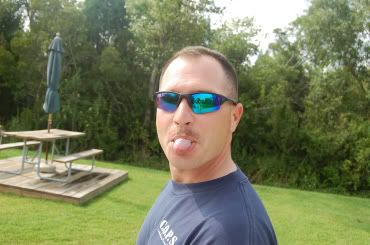 Like father, like daughter...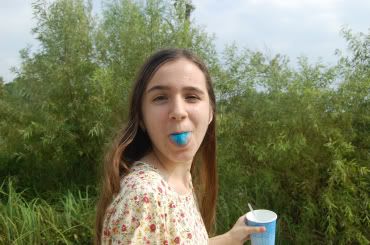 LOL...
Her tongue is blue from her blue raspberry slush. ;o)


Arrived at the pier...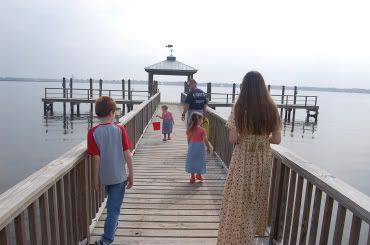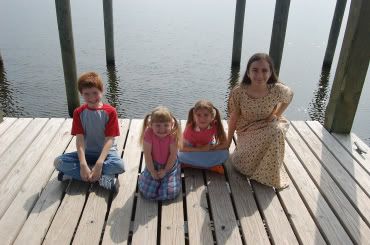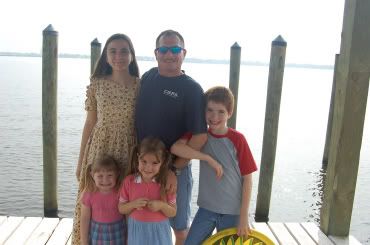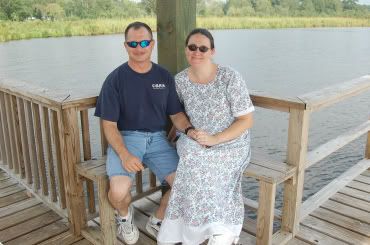 Then we headed back to enjoy the playground...


Beth and Carolynne enjoying the slide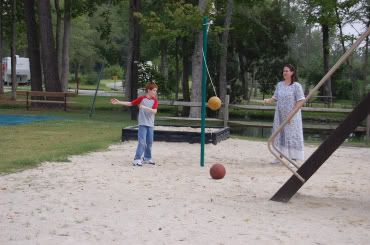 Will and I playing tetherball

Daddy and Ally played with the chess set
that all of us were excited and amused to see...



The pieces were quite big...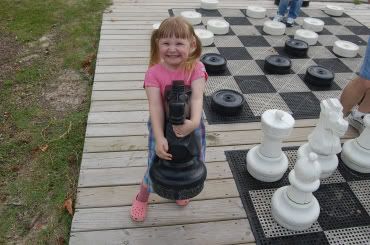 We, also, enjoyed the giant checkers game
that you can see in the background.


Later, we started preparing for supper.
The lil' girls helped me with the potatoes...



The children were happy to help and watch Daddy
fire up the grill, too...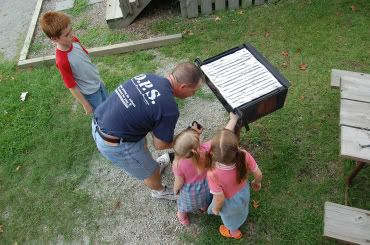 Making supper...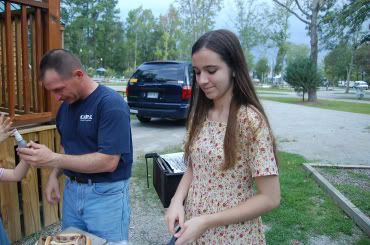 While waiting for supper to finish,
the lil' girls collected sticks for the firepit...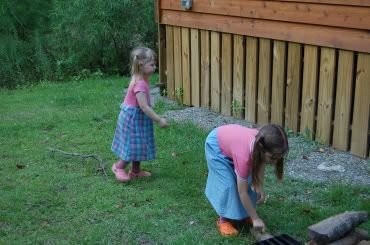 Will was given the privilege to use the camcorder
and discovered that he really likes it!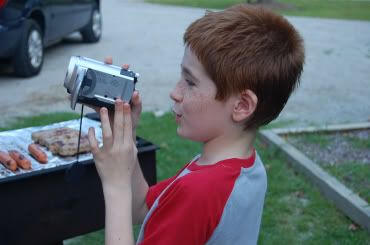 Supper time...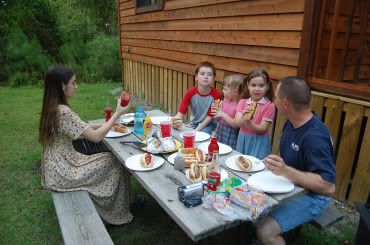 Mmmm!

After supper, we cleaned up and played outside.
Closer to dusk, Daddy started up the fire in the pit
and the lil' girls were excited to help...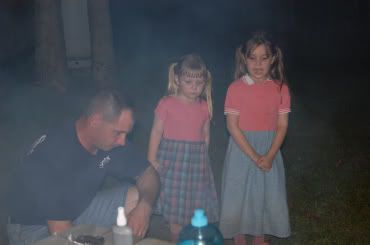 Meanwhile, Ally challenged Will to a chess game...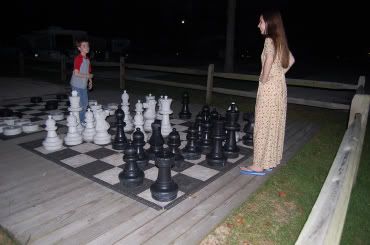 Then it was time for Smores...



After eating Smores and cleaning up,
we sat on the porch and sang songs together...



Then we turned in for the night.
We enjoyed sharing the one room together. ;o)

In the morning (Friday), after breakfast,
we were eager to go fishing.
So Daddy got the poles ready and we headed out...



We had lots of fun fishing together...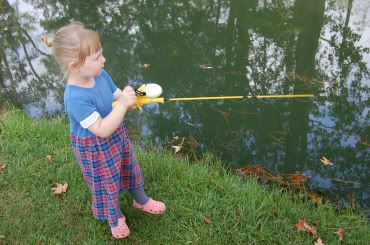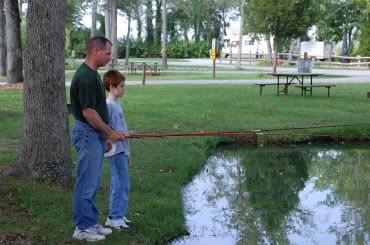 A few hours later, we packed up and headed for home.
On the way back, however, we stopped in a nearby town
at a cute little cafe for lunch... a cow cafe...


Everything cow... even clever menu items.

After our meal, we enjoyed some ice cream
('homemade' at the cow cafe)...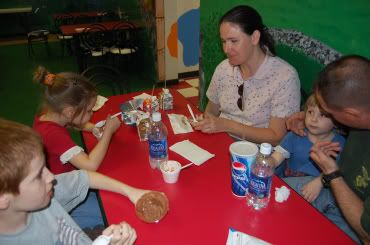 We enjoyed eating in the room they had available
for families to enjoy.
The room was painted in a complete farm theme.
Cows, mostly, were painted on the walls
but there were also a horse, cat, dog, sheep,
a pig in a blanket (lol),
oh yes, and ducks...


lol

The children, also, enjoyed playing in the 'corral'...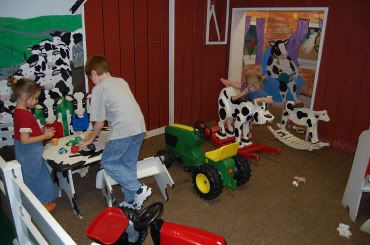 It was such a cute little cafe. ;o)
We had such a wonderful time with Daddy!
We're already talking about
our next 'camping trip' with him. ;o)