While I was in the kitchen this morning,
cooking up some zucchini and squash,
the children were birdwatching
from our dining room window
(which we love to do all day long).
We saw a nuthatch in our tree
and Beth was excited!
She was excited because just a while before
they had been looking at birds
from our Bird card game
and she recognized the lil' bird in the tree.
She was thrilled to show Mommy
that she knew which bird it was...


Mommy was so proud of her
being able to recognize the bird so well. ;o)
We love watching this lil' bird walk up and down the tree!

Here was the evidence of Beth searching
for just the right bird card...



Then she and Carolynne
enjoyed looking through them a little more,
picking out the ones we have in our backyard...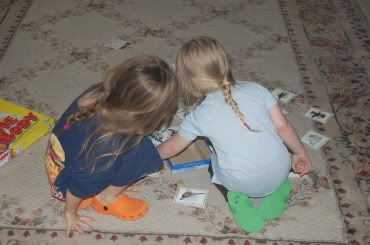 Have I mentioned lately that I just LOVE
homeschooling and natural learning? ;o)

After eating, we enjoyed reading through Proverbs 12
and discussing some of the verses together.
Then the children colored/drew their illustrations...



Our selected verse and illustration...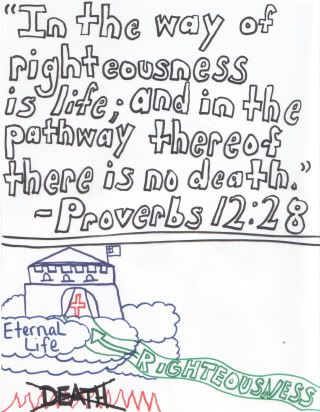 The lil' girls colored one like this
and Will drew his own...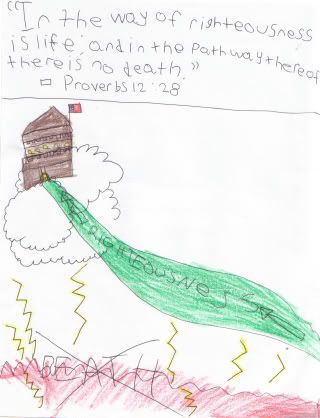 Later, after giving Will a haircut
and bathing the girls,
Will and I read aloud in history
and he worked on some copywork...



Ally worked more in her Chemistry and Worldview...



It was a pretty productive day.
It was a blessing to be in the Lord's house this evening!
And, now, I look forward to a good night's sleep. ;o)
Hope y'all enjoyed your day!