I commonly title my posts for Friday,
"Friday's Fillings" and this Friday
truly "fit the bill" 'cause it was 'filled'. ;o)

We had one of our bi-monthly park days
with our homeschool group
before we headed to our field trip.
As we headed to the swings,
we enjoyed and appreciated
the beauty of autumn... ;o)




The children enjoyed swinging
as we waited the arrival of fellow homeschoolers...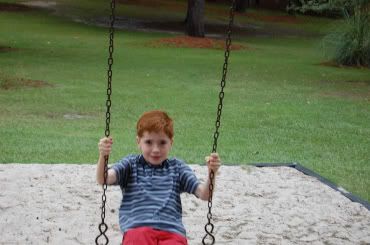 (not swinging, but enjoying the time)...


(She really was enjoying the time,
she was just making a 'more serious face' pose... lol)

The lil' girls asked me to push their swing...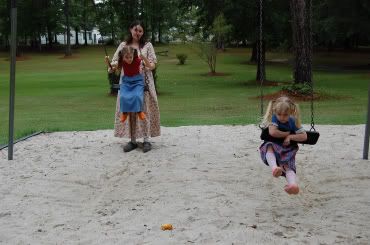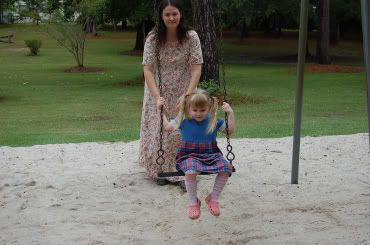 ...and they returned the 'favor' for Mommy...




After our fellow homeschoolers arrived,
we headed to our field trip.
The children were excited to begin...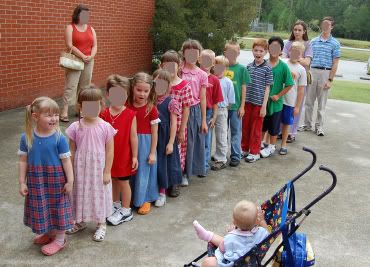 Just as a disclaimer... this single-file line
was not as easy to acheive as it may appear,
lest anyone think that homeschoolers
are experienced line makers. lol ;o)
But once we gathered everyone in a decent line,
we headed indoors to begin our field trip...

We were visiting a local pizza place,
touring where they make the pizzas and how...



The owner explaining what they do

They got to tour their walk-in freezer,
watch the owner's son make a pizza,
and watch as the pizza went into the oven...


Only 4 minutes to cook in this oven! wow!
But at $30,000 an oven,
I'll stick with cooking our pizzas for 20 minutes. ;o)

After the tour, the children washed up
to prepare for our hands on activity.
I couldn't help but share, however,
the sink they had provided in the restroom.
At first glance, you don't notice much...



Until you go to turn the water on...


'cause we wouldn't have much success
trying to turn it on the 'normal' way. ;o)

The water was turned on by our feet...


Ally and I were amused. ;o)

After washing up, we headed to our activity.
The children had lots of fun topping their pizzas...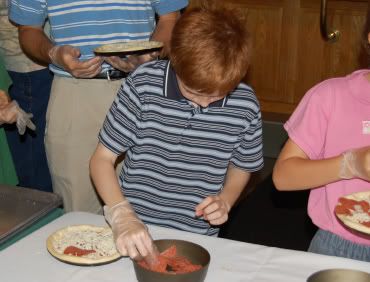 And shortly after, they enjoyed eating them...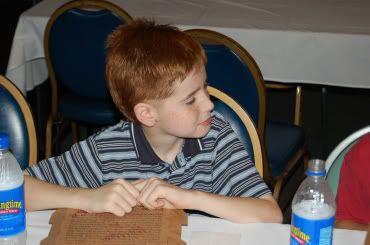 Ally decided to go with buffalo wings... ;o)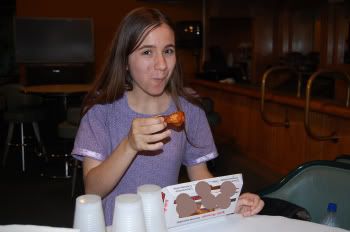 After eating and fellowshipping, it was time to go.
The children and I headed to our friend's home
to care for their chickens and guinea pigs
while they are away on vacation.
As we were leaving the pizza place,
we saw the street was lined with
American flags and yellow ribbon.
Many have returned home from Iraq this month
and it's always bittersweet to see
all of the flags and welcome home signs.



We miss and love you, Daddy. ;o)

When we arrived at our friend's home,
Carolynne had fallen asleep...


All of that food and fellowship
must have worn her out. ;o)

The other children and I fed the guinea pigs
and then tended to the chickens...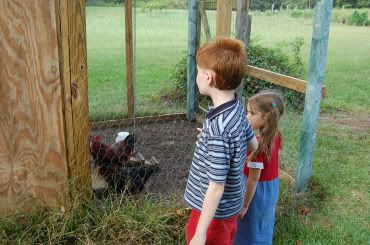 I refilled their water...



Ally gave them more food
and gathered the eggs that Molly had laid...

Then we headed back home.
When we arrived, we headed out back
to mow the grass, weedwack, and blow leaves. phew!
It was a fun filled day! ;o)
Today I'm tackling Mount Washmore
and preparing for Sunday.
This week we are having revival at our church
and we are really looking forward to it!
If my internet holds out
(it's been giving me trouble),
I hope to respond to some comments soon. ;o)
I hope y'all have a great weekend
and a blessed Lord's Day!