We had a wonderful Lord's Day, yesterday.
It was, also, such a blessing to wake up
to cooler, crisper weather. I love it!
The morning service was a blessing.
In Sunday school, we continued in James 3,
regarding the tongue (ouch!).
In the morning service,
the children's choir sang,
which is such a blessing to hear.
Pastor's sermon was on personal revival!
That was a real blessing, as well.
It was also a blessing to meet a family
that was visiting while on deputation.
It was a real joy to stay after church
fellowshipping with them.
I love how the Lord puts like-minded folks
in our lives. It is such an encouragement!

After the service, we came home to eat
and enjoy our restful afternoon.
Carolynne enjoyed her rest very much... ;o)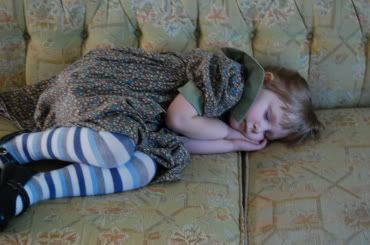 Beth enjoyed being my shadow... ;o)




Will enjoyed reading...




Ally enjoyed quiet time with the Lord...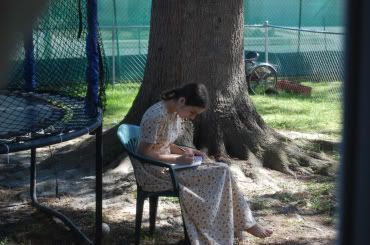 In the evening service, we had a visiting evangelist,
which was a real blessing, too.
And I got to speak to my beloved ;o)
It was a blessed Lord's Day!


Today was another beautiful autumn-like day!
Much too beautiful to stay indoors...
it was a day to be out in God's country ;o)
so we went to a friend's 'country' house.
The mamas enjoyed swinging on the porch
as the children enjoyed the great outdoors...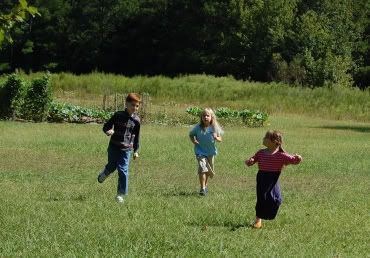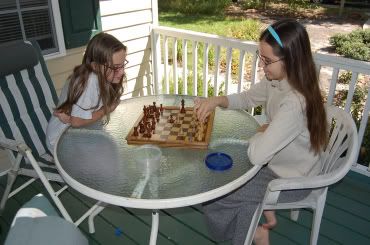 Notice the long sleeves on all my children?
It wasn't that chilly but we were still able
to 'pull off' wearing the long sleeves. ;o)

After playing outside for a while,
the younger ones played indoors with playdough
and were eager to share their playdough 'cookies'...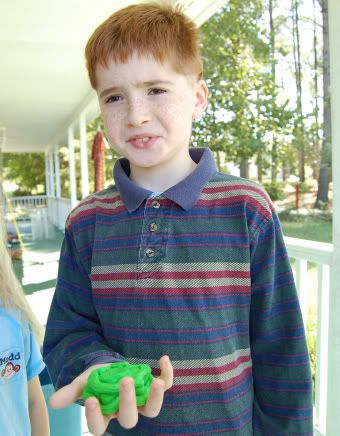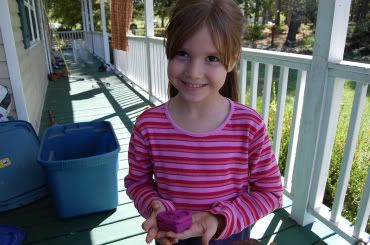 It was a sweet time of fellowship
and, oh so wonderful weather. ;o)

When we returned home this afternoon,
the younger ones played outside a little more...


The lil' girls enjoyed bouncing their stuffed animals...





Will enjoyed swinging...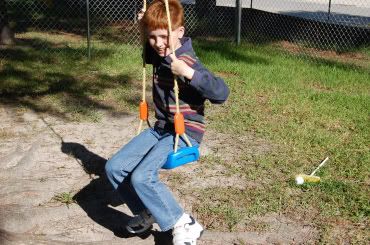 And he enjoyed watching one of the construction workers
take their fencing down.
I could hear him asking the man questions,
inquiring about what he was doing.
I know Will is excited because it means
that he will soon be able to use the sidewalk, again,
for his scooter and bike...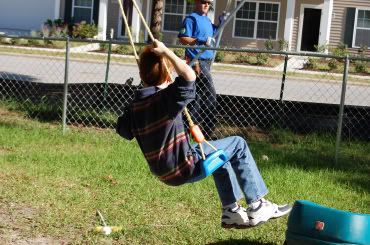 Home learning today consisted of enjoying God's creation!
Well, Ally did a little Chemistry, too,
and Will did plenty of personal reading
with some living history and science books.
Beth and Carolynne had lots of creative play. ;o)
I hope y'all enjoyed your Monday, too.