Most of our day was spent in the dining room.
In between baking sourdough bread,
cooking a turkey, talking to my beloved on the phone,
picking up the house, feeding the children, etc... (phew!)
I was able to get the pattern for my new dress
traced, cut out, and cut out on the fabric.
I hope to work on it this week.
Ally, however, was able to complete

her dress


using the pattern that we've been using lately,
except she added a little something special.
She added some ribbon to her dress,
which turned out so lovely.

After cleaning up, eating supper, and supper clean-up,
I thought it would be fun to take the children
on a quick trip to the beach.
We are having a tropical storm this weekend
and we were curious to see how big the waves were!
So we packed up in the van and headed to the ocean.

As we expected, it was quite windy when we arrived
and the view was so beautiful...
(the view of the beach and the view of the children) ;o)



The waves weren't enormous but they were bigger
and stronger (and there was a rip current advisory)
but the children enjoyed 'getting their toes wet'...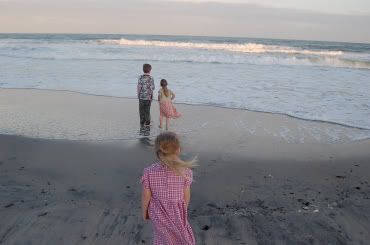 Will and Beth enjoyed running from the waves
and getting a little wet...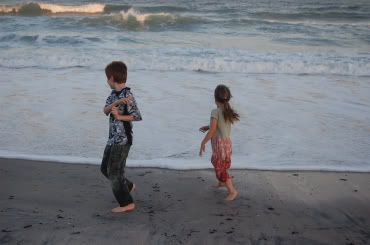 Carolynne, mostly, enjoyed staying where it was dry...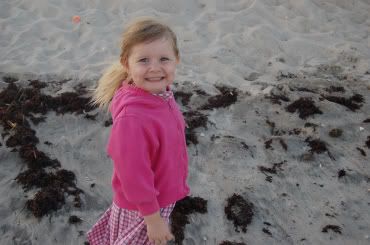 Since the ocean was so 'active',
the children and I held hands
so they could enjoy the water a little more...


We loved watching the waves crash down.
Ally enjoyed most of the action from the sand. ;o)

On our way back to the beach from a bathroom break,
we heard some commotion
and looked to see a man swimming in the ocean...


You might not be able to see him
but his head is circled in red.
A couple of men (lifeguards) were trying
to get his attention to make him get out.
It was a 'red flag', which meant no swimming
(because of the rip currents
and the tropical storm warning).
We were thankful that the man got out
and that we didn't have to witness an accident.

While we were there, we thought it would be fun
to learn about rip currents
(especially since there was a sign on the topic)...




We were, also, able to see a crab
(which we haven't seen since we left SC)
and we were excited...



We finished up our visit and headed home
just in time to shower off and put the children to bed.

We look forward to being in the Lord's house tomorrow. ;o)

I'll end this post with some of the photos
that we took while at the beach
(at dusk, during a tropical storm warning).
Some of them may look similar
but they each captured the beauty differently.
Hope you enjoy...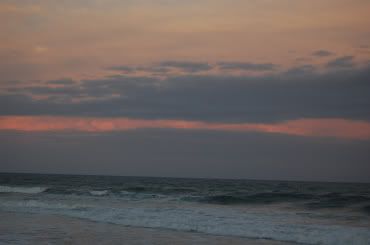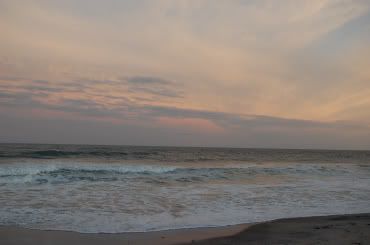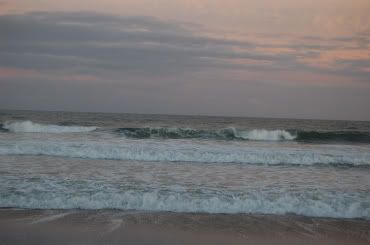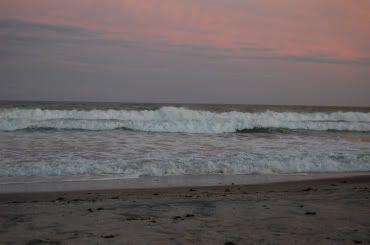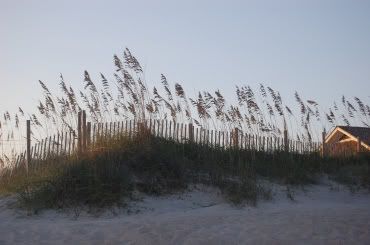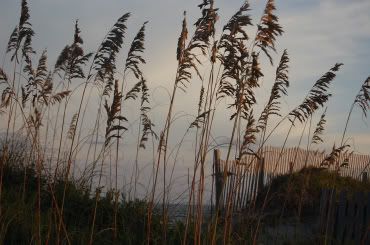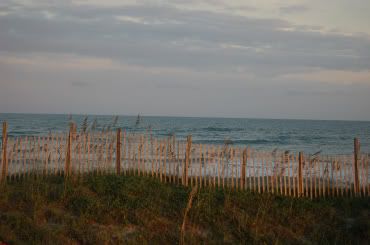 "Thine, O LORD, is the greatness, and the power,
and the glory, and the victory, and the majesty:
for all that is in the heaven and in the earth is thine;
thine is the kingdom, O LORD,
and thou art exalted as head above all."
~ 1 Chronicles 29:11