When picking something up
for our son's upcoming birthday,
I came across these interesting puzzles... well, quizzles.
Has anyone else seen these?




(Click on the image to enlarge)

After piecing this puzzle together, you label the pictures.
Ally enjoyed the challenge of putting one of them together...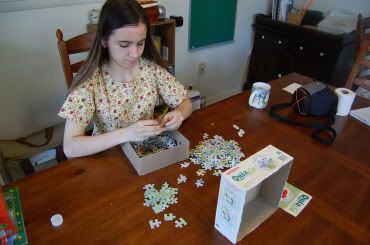 She enjoyed learning the names to many flowers.


Will enjoyed stamping...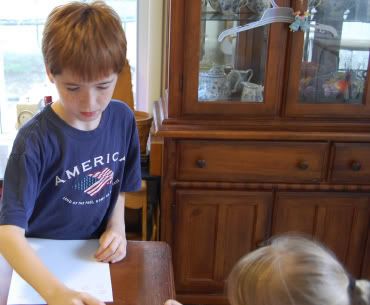 The lil' girls enjoyed doing puzzles, too...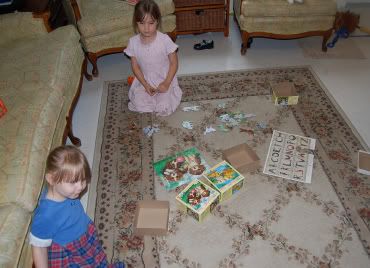 I was able to sew up a new dress...




Saturday evening,
Ally enjoyed working with her calligraphy set...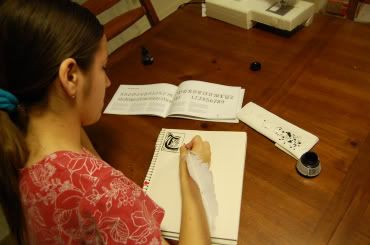 She copied down her favorite Scripture verse...
Isaiah 40:31 ~
"But they that wait upon the LORD
shall renew their strength;
they shall mount up with wings as eagles;
they shall run, and not be weary;
and they shall walk, and not faint."
And it was a blessing to be
in God's house on the Lord's Day.
I hope y'all enjoyed your weekend, too. ;o)