The last few days
seem to have gone by in a whirlwind.
It appears that
the uneventful, laid back summer
has escaped us. ;o)
We have been, however, joyfully busy,
though I can't recall all that we've been doing.
(Funny how that happens sometimes.)

I just thought I'd share a few photos
from our past few days.
The children have enjoyed creative play
and fellowshipping with friends.
It has been a joy to watch them
and to fellowship, too.

This weekend the children rediscovered
the joy of playing with boxes.
I was able to catch the lil' girls playing with them...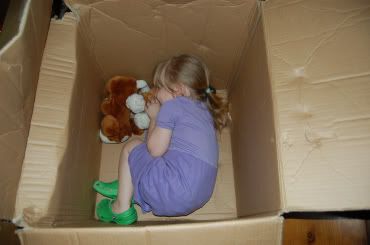 LOL ;o)


They've spent some time the last few days
playing with our playdough, too...


Beth and Carolynne were making strawberry-shaped 'cake'
and Will made a dam at the Atlantic Ocean. ;o)


Ally spent Friday and Saturday
sewing three matching dresses
for her and her two friends.
They turned out so lovely and she was delighted
to have them join us after church on Sunday morning
for our All-Birthdays Celebration.
Here they were at church...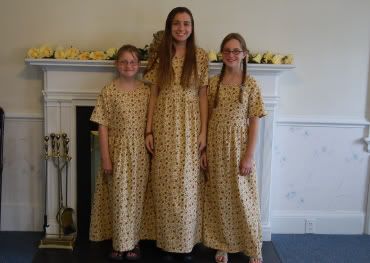 We've also enjoyed spending time at our friends' house
a couple of times the last few days.
The children enjoy getting out in the country
to run around, play, explore, and breathe the country air...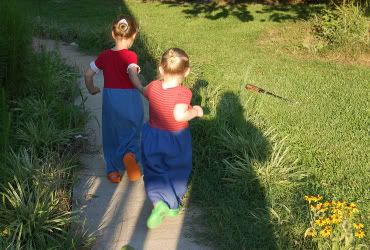 In addition, they get to see country animals
that make country sounds...

Tomorrow continues with our weekly
neighborhood Bible club meeting,
the evening prayer service at church,
and, also, this week the children and I
will be travelling to the university hospital
for an appointment for Ally to get an MRI.
In the midst of this busyness,
it has been a joy to see the children
using their creativity and spending time learning.
We've been reading, playing,
surrounding ourselves with classical music,
and even working on some 'school work'.
I have Will listening to his multiplication facts
to classical music this week
so he can learn the facts he does not know
and practice the ones he already does. ;o)
Ally has been on her own program
and has enjoyed getting a lot of her work finished.
However, we do look forward to
a much anticipated break soon. ;o)
I hope y'all are enjoying your summer!