Last night, we arrived safely home
from Ally's appointment
(around 11:45pm).
It sure made for a long day.
We were out of our home 10 hours
between travelling and being at the hospital.
Her MRI took almost two hours
but she did just fine (so did the rest of us)
and we hope to know more next week.
Thank you to those that were praying!
The Lord gave us safe travel
and we, also, enjoyed the day! ;o)
In the van, the children enjoyed their books,
toys, coloring books, etc...
Carolynne and Beth spent time coloring...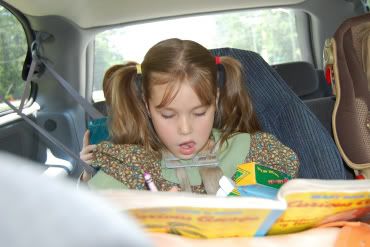 Will did some reading and also spent some time
playing with our GeoSafari laptop...




Ally made good use of her time, too,
and worked on her grammar lessons...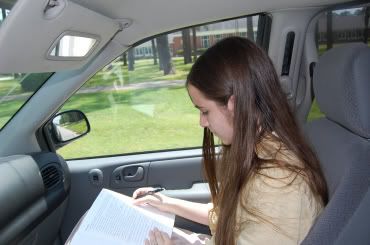 We arrived at the hospital a little early
(to avoid rush hour traffic)
so we spent time in the lobby.
The children enjoyed watching the ball-maze thingy
(I really have no idea what to call it)...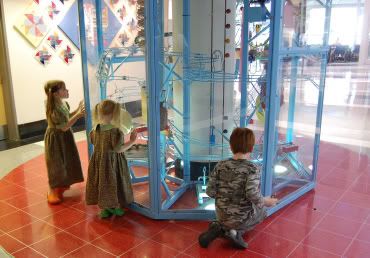 They didn't tire of watching all of the balls
go through the mazes and such.

Ally brought her piano books this time
and enjoyed playing the piano they had available...



While Ally played the piano,
the lil' girls thought it would be fun to spin...


lol...

As it got closer to Ally's appointment time
we headed to check her in...



But not without stopping to look
at some of the 'attractions'...



Victorian dollhouse




Barnyard chess set


When we arrived, the children were delighted
to have a waiting room that appealed to them...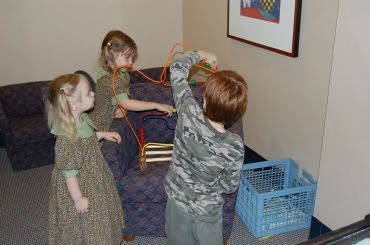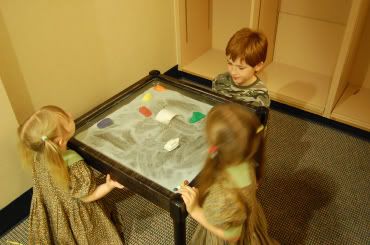 Here was Ally filling out paperwork...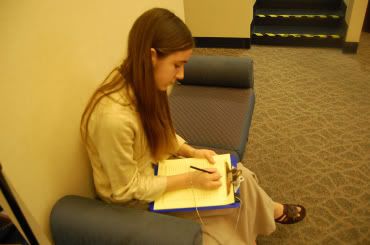 During the almost two hours of her MRI,
the children and I found the hospital gift shop
to get a couple of snacks.
We, also, found something across from the gift shop
that we were eager to show Ally afterwards.
She was SO excited when she saw it...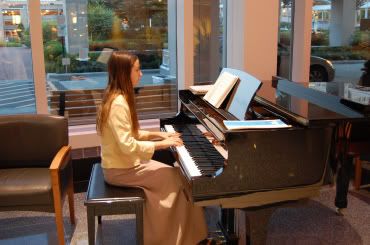 She would love to one day have a baby grand.

The ride home was quiet with the children sleeping.
Ally and I enjoyed the time talking
and listening to our classical music.
All the way home we enjoyed
Vivaldi's "Four Seasons"
.

We were very thankful our visit and our trip went well.
Thank you, again, for those that were praying
and thinking of us. ;o)

Here is a photo of the lil' girls sleeping during the ride...


I just love how they hold hands when they sleep!
Hope y'all enjoy your day!