Our day started off a little slowly today,
which we enjoyed.
When I came down for a cup of coffee,
I found the lil' girls coloring on the floor together...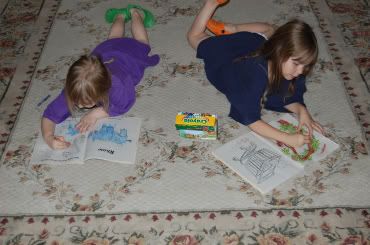 And Will was at the table playing RISK...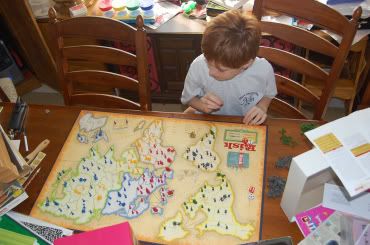 This morning I was able to do a little cleaning up
and chisel away at Mount Washmore...
(a monument which will likely never cease to exist...
at least in our home.)

Will worked on some math today
and he, also, played an 'educational' game
on the computer...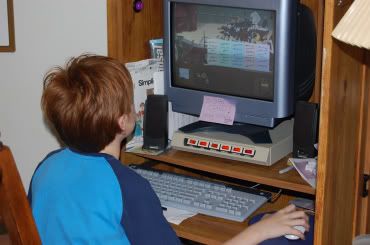 In the game he was learning some critical thinking skills
and about people like Lewis and Clark, Thomas Edison,
and Ludwig Van Beethoven.
He enjoyed himself.

The lil' girls sat at the table doing dot-to-dots,
practicing their number and letter recognition...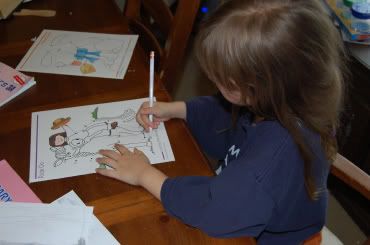 I love how fun and learning go hand-in-hand. ;o)

Ally worked on grammar, worldview, and math
while in her room...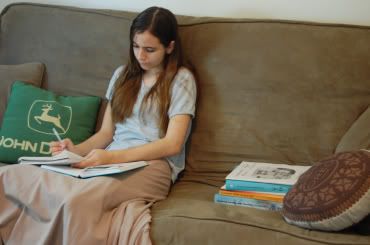 She was glad to get much done!

As they were occupied,
I sewed up a t-shirt dress for Beth...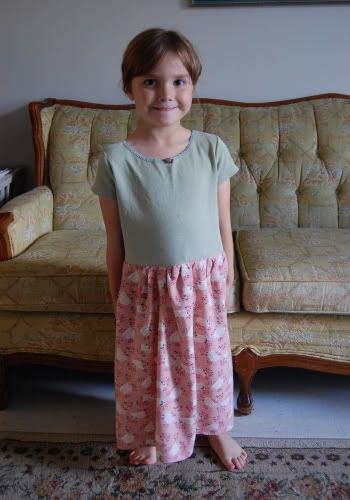 In the late afternoon, we went to a local pizza place
to meet some friends for supper.
It was a yummy time of food and fellowship...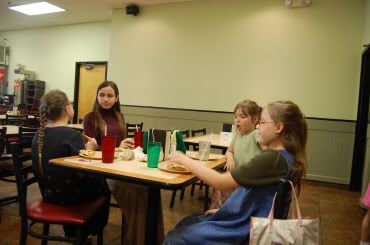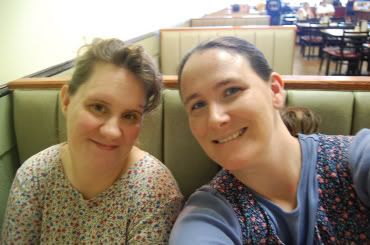 Mmmm... the cinnamon rolls...



When we first arrived, Carolynne was so sleepy
that she just didn't want to wake up for food...



But towards the end of our visit,
she woke up just in time to eat her share of the food...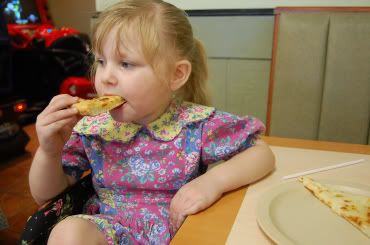 Afterwards, we all headed to our local supercenter
to pick up some school supplies.
It's always fun to get those when they're on sale. ;o)
And I picked up some more fabric for myself
and, also, Ally and her friends picked out some fabric
to make matching dresses (that Ally will be sewing).
She'll be pretty busy with that, but it's a good busy. ;o)
Tomorrow is another eventful day for us...
Will has his junior golf tournament early in the morning,
we have our homeschool park day,
and then we have friends coming to stay the day
and for sourdough pizza night. Mmmmm....
Hope y'all enjoyed your Thursday!