This week has been so busy for us
but I wanted to post a few photos
from our Bible club this week.

It was a real blessing to have
a break in the heat this week.
It sure makes being outdoors
a little more enjoyable. ;o)

We started Bible club with a relay race
which we all really enjoyed...


The children were amused to see adults participating, too!


We always enjoy the singing time, too.
Here they are singing "Grow, Grow, Grow"...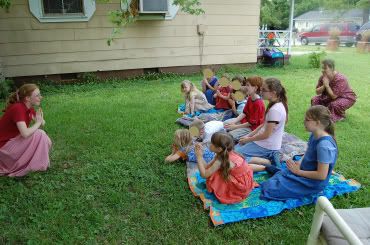 "Read your Bible, pray everyday,
pray everyday, pray everyday,
read your Bible, pray everyday
and you'll grow, grow, grow"

Here we are singing "Jesus Loves Me"
and, also, using sign language...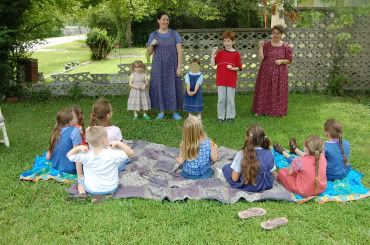 And one of the children's favorites, "Stop and Go"...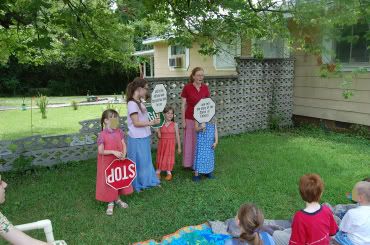 The Bible time lesson was about
Christ's crucifixion and resurrection...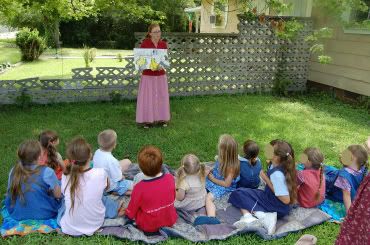 Afterwards, Ally asked questions about the Bible lesson...

We have one more week left of Neighborhood Bible Club
and then we'll be having Vacation Bible School at church.
What a joy having Bible club has been!
I look forward to our upcoming VBS, too!