This morning, Will and I arose early
to head to his junior golf tournament.
There were three of them in his group
and they were the first group to start...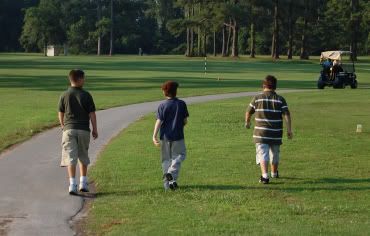 Here are a couple of shots with Will teeing off...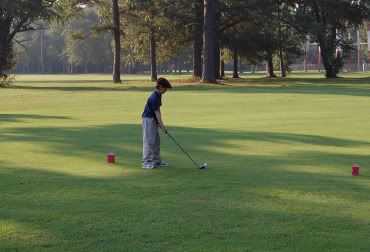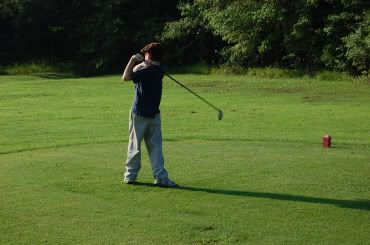 Here was a putt shot...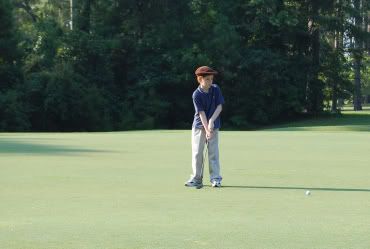 which he made... ;o)

One of his shots landed at the bottom of a tree,
which he had to search for...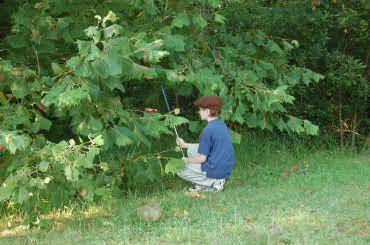 It landed on the other side of this tree
and he was able to hit it out.

On the course, we were able to see Henry,
who lives at the course, near the water with a friend...


Just had to share this because I know how much
my beloved must miss him... LOL
(He's a really mean swan... sorry, but it's true)

Will did not return home with a trophy
but he did have a good time and a good attitude. ;o)
He enjoyed playing in his first tournament.

After the tournament was over,
we went home to pick up all of the girls
to head to our homeschool park day.
When I arrived home,
Ally had cleaned the house, made lunches,
made sourdough to rise for supper,
and had the lil' girls ready to go!
What a sweet blessing that was!
Though it was another scorcher out today,
the children enjoyed their time at the park.
Here they were playing on one of those 'springy thingys'...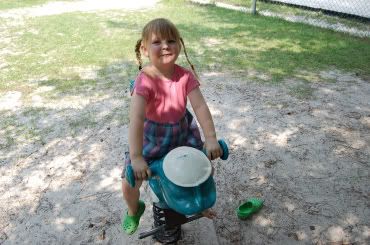 Even Ally was feeling well enough to ride one...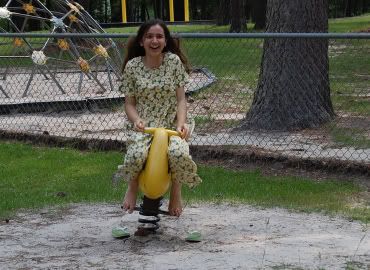 LOL... ;o)


They all enjoyed swinging, too...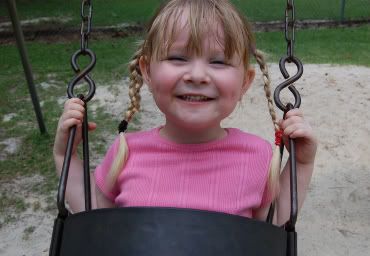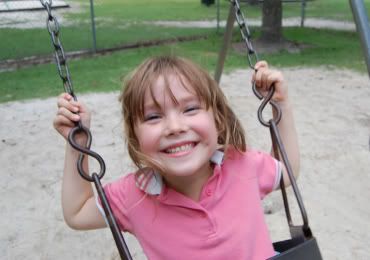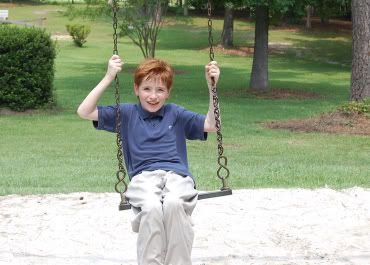 After the park, our friends came over
for our sourdough pizza night.
The younger ones played,
the older girls played and worked on handicrafts.
Ally worked on their matching dresses.
The mamas enjoyed relaxing, talking,
looking at homeschool catalogs, and making lists. ;o)
I even got to squeeze in a phone chat with my beloved!
That always puts a bigger smile on my face!
I hope y'all have enjoyed your week!