Yesterday was quite busy for us.
It was day 3 of Will's golf clinic
(and I left my camera at home).
After his golf clinic we picked up the girls
and headed to our assistant pastor's house
to help with the neighborhood Bible club.
We had about 5 of the neighborhood children
show up and that was a real blessing.
We had a great time of games, songs,
and Bible lessons presenting the Gospel...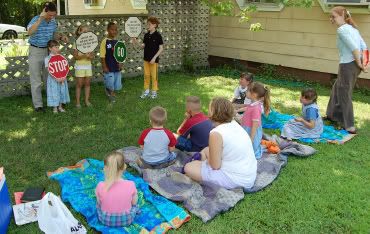 Ally wasn't feeling very well
so she sat on the porch, in the shade, reading my Bible...


She enjoyed relaxing and listening to the children sing.
We look forward to next week for our next meeting.


This morning, Will and I arose early
to head to his last day of his golf clinic.
They spent their last day at the driving range,
practicing and learning...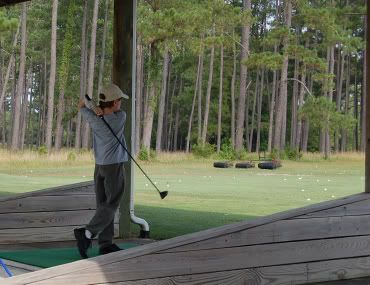 Afterwards, all of the children that participated
received a little diploma to take home.
I also signed him up for next week's junior tournament,
which he is excited about.

We headed home to relax
then around lunch time we all headed to a friend's house
for lunch and fellowship.
It was a blessing to see many of them
spending their time reading aloud...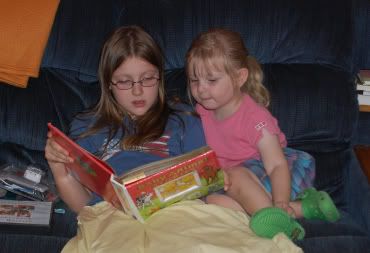 The older girls were 'resting'
and having a little giggle fest...



We headed home this afternoon
so I could tackle the back yard.
The patch of grass we call a yard
desperately needed to be mowed.
It's amazing how much energy
you can use up mowing the grass
(and moving the trampoline
and an upside-down pool of water,
by yourself... phew!).
But it did get done! Woo hoo!
Now we're off to enjoy our supper
(veggie lasagna)
with our special friends. ;o)
Hope y'all are enjoying your week!