This morning was neighborhood Bible club
so we headed to our assistant pastor's house
to participate in the fun!

On our way, I stopped to splurge
on a french vanilla cappuccino.
I had to chuckle at the message
on the side of the cup...


We're all familiar with the "Contents Very Hot"
but I've never seen the particular conjunction
that was added to that statement. lol
Yes, it was very good!
And the ants thought so, too.
I left it on the porch rail and they
helped themselves to it
during our Bible club.

Anyhoo... when we arrived,
Will volunteered to knock on a few doors
with our assistant pastor's wife...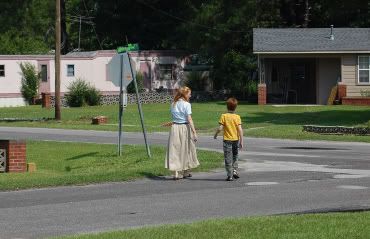 The girls and I remained behind on the porch,
in case some of the children arrived...



To pass some time as we waited for children to come,
the younger ones tried out the lil' basketball game...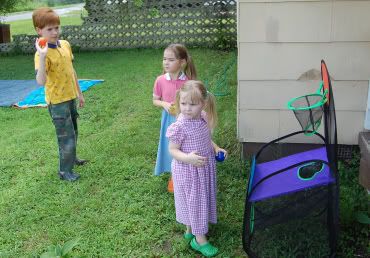 After the arrival of the neighborhood children,
we began with a game time.
We played Simon says...


... which was lots of fun. ;o)

Later, Ally and Will helped to lead a song.
Here they were singing "Jesus Loves Me"
and doing the signs in sign language, too...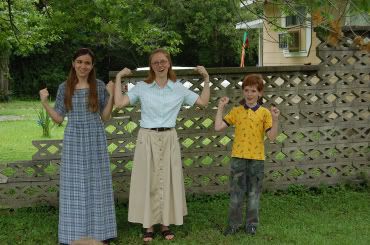 After some of the singing, there was a Bible story...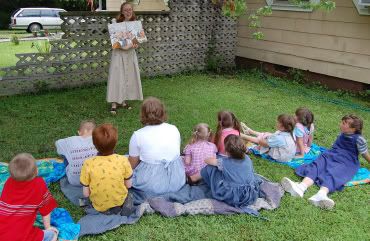 It is such a blessing to bring the Gospel these children...



After the Bible story and an invitation,
it was time to cool off with a snack.
(It was quite a 'scorcher' today)
We cooled off with ice, cold popsicles...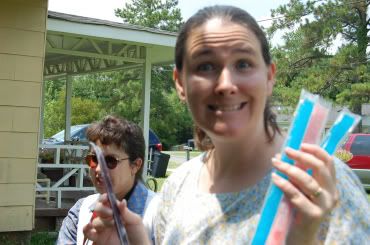 It was a very welcomed treat...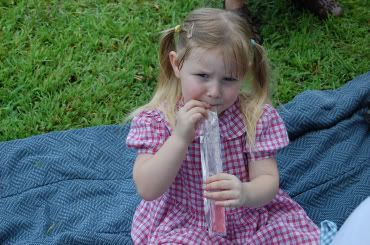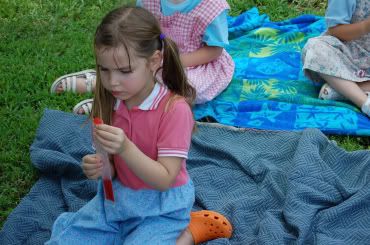 lol... ;o)
We had a wonderful time
and it was a blessing to work with
the neighborhood children!
Afterwards, we had to do a little grocery shopping
and then headed home to relax for a couple of hours
before heading to church this evening.
The message this evening was such a blessing.
Pastor began in Romans 5
and talked about tribulations we go through
and what it is meant to accomplish.
Ally and I were just talking
and we agree...
we are so thankful for midweek services at church.
They are such an oasis in this dry and thirsty land!
Hope y'all enjoyed your Wednesday!
"... my soul thirsteth for thee,
my flesh longeth for thee
in a dry and thirsty land, where no water is"
~ Psalm 63:1b