On Friday, we had friends over for our pizza night
(no sourdough, though, because I forgot to feed it... oops).
During the day, my friend and I spent much time
at the dining room table sewing together.
It was a great time of fellowship,
as well as a great time of finishing up some projects!

I chose to work on dresses for the girls
(that I had cut out 2 years ago!...
how's that for procrastination?!).
It was a Simplicity pattern #8690
(I think it may be out of print).
This particular pattern had a collar,
which I had to relearn because it had been so long.
After ripping the seam out, TWICE,
my memory was refreshed. ;o)
This dress, also, had a zipper,
which I have never done before.
But, through prayer and determination,
I was able to figure it out.

I made Carolynne's dress on Friday
and Beth's dress on Saturday...



Ally worked on her new dress
and she, also, helped me
by hemming one of the girls' dresses...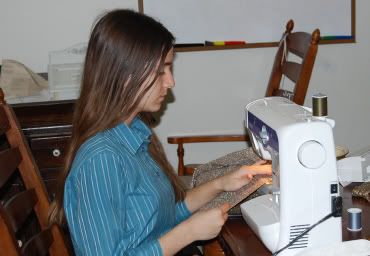 The lil' girls were so excited to have matching dresses...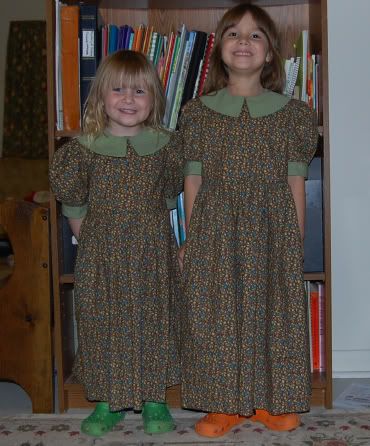 Ally was able to finish her new dress, too.
It turned out very lovely!
Here she was sitting with the girls...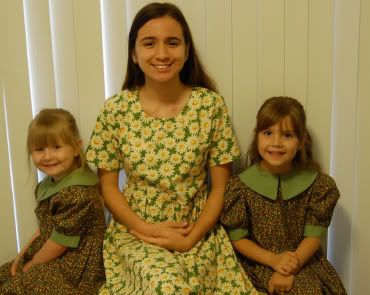 I hope y'all enjoyed your weekend.



"She layeth her hands to the spindle,
and her hands hold the distaff."
~ Proverbs 31:19