Dental visit, oil change,
trip to our local supercenter,
chiropractor...
That's the bulk of our day yesterday.
Ally worked on her chemistry
as we were out
and Will read a few living history books.
When late afternoon rolled around,
we were glad to be home. ;o)

After supper, we gathered in the living room
to read a few more chapters of our read aloud...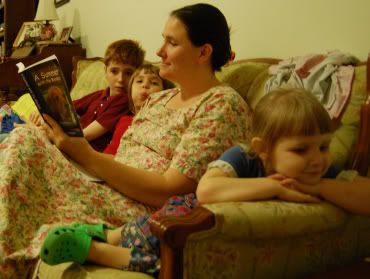 We hope to finish it soon
so we can begin "Autumn with the Moodys".

After putting the younger children to bed,
I was able to work on Beth's new birthday dress
and the one for Carolynne...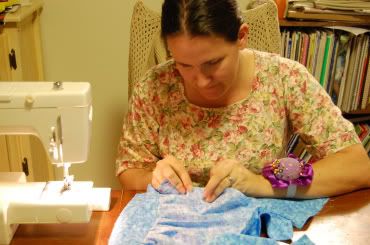 Ally was excited to begin sewing her new special project.
She is making a medieval-type dress
for an upcoming trip we're going to take... ;o)



What a blessing it was to sit with her and sew!
... to talk, to laugh... just being together.
It was such a blessing!
I hope to finish the girls' dresses this morning
and share them later.
I hope y'all are enjoying your week. ;o)