On Wednesday, the day after

our visit to the Renaissance Festival
,
we packed up the van
and headed to a local museum.
This museum has a special meaning to us
because it displays a home (and more)
that our ancestor built in the 1700's.
We were excited to visit and learn more.

Here were the children in front of a model
of the home that he had built...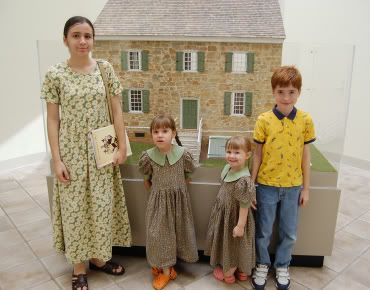 Will and Ally enjoyed learning more about
him, his family, and his homestead...



Beth and Carolynne enjoyed learning, too...




While in the museum, we, also, visited another area
that focused on the next century.
Ally and Will found a couple of things they liked...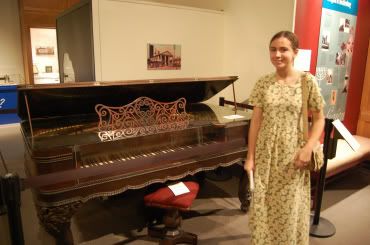 Then we headed upstairs to their hands-on toy display.
There was much to enjoy...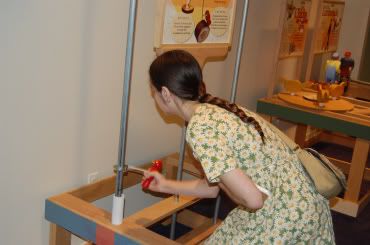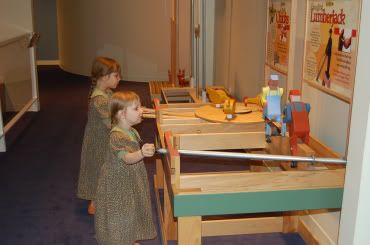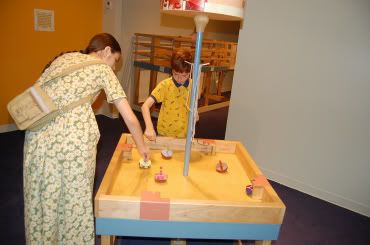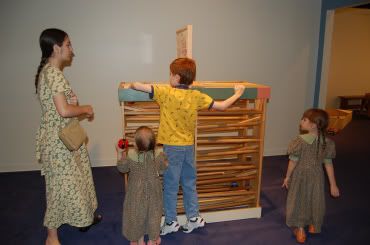 Then we headed outside to see the rock house.
First we saw the American Freedom Bell...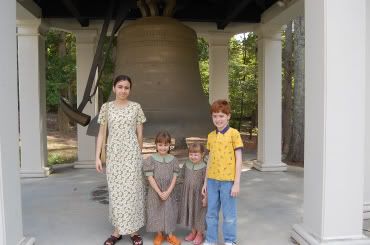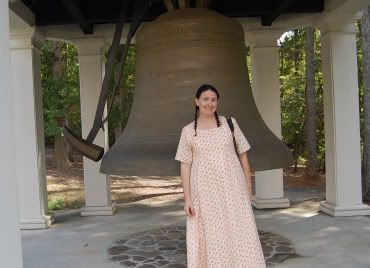 As we walked down the path,
we saw a statue of our ancestor
and were able to get our picture taken together with him...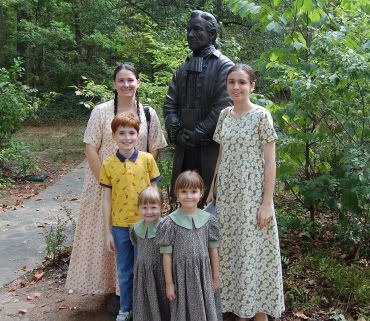 Here were the children sitting on the bridge railing...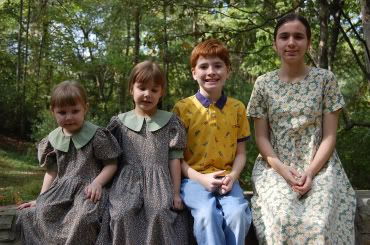 Walking to the rock house...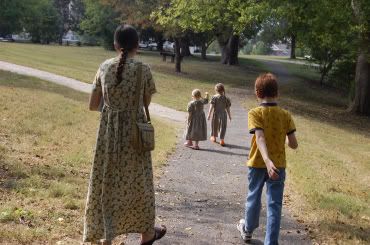 The rock house...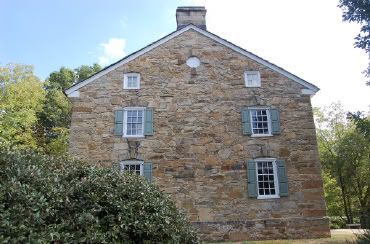 The children on the steps of the rock house
built by our ancestor (what a special moment!)...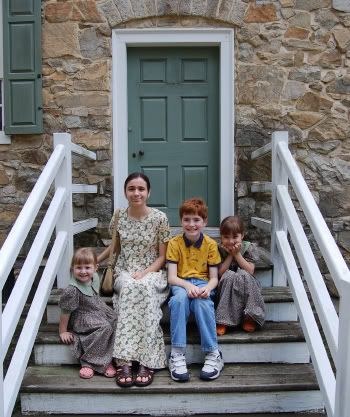 We, also, enjoyed walking the path
learning about the different plants.
We decided not to go on the guided tour inside the house.
But we do hope to do that with Daddy one day. ;o)
... That was our vacation, in a nutshell.
We had a lovely time
and, now, look forward to more relaxing days,
Lord willing. ;o)
Hope y'all enjoy your weekend!