Another bittersweet birthday is upon us.
Our Beth is 5 years old!
She is such a sweet and tender blessing to our family.
It is such a joy to watch her grow
physically, intellectually, in character,
and many other ways.
She is one of the most selfless people I know,
even as a child.
I, often, see how she loves to think of others,
their feelings and their wants,
and does not mind sacrificing her wants to please others.
The Lord sure does use her
to teach this mama gentle lessons
(as He does with all of our children).

With bittersweet anticipation,
I look forward to seeing what the Lord
has in store for her.

Happy 5th Birthday, Beth!
We LOVE you
and are thankful the Lord
has blessed and entrusted us with you!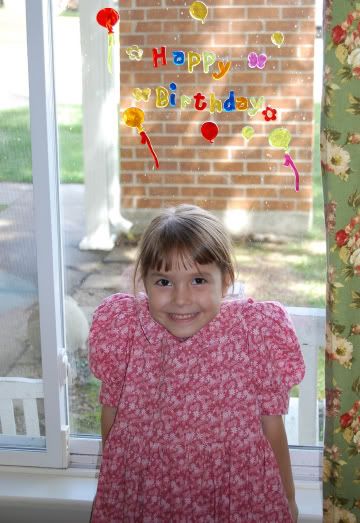 "This is the day which the LORD hath made;
we will rejoice and be glad in it."
~ Psalm 118:24

"Lo, children are an heritage of the LORD:
and the fruit of the womb is his reward."
~ Psalm 127:3