This week we focused a bit on the Renaissance
to enhance our upcoming trip.

One thing we did was make our own castle.
Here we were drawing, coloring and cutting the pieces...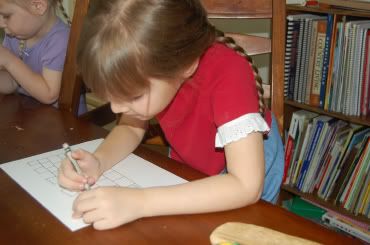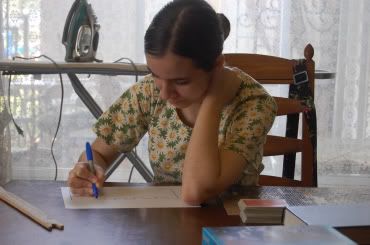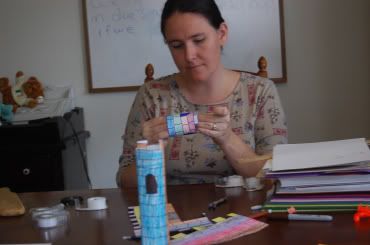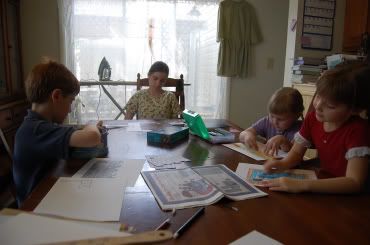 Here was our finished construction...


We enjoyed playing with it throughout the week!


In addition to reading, we, also, made a lapbook.
We took a couple of days to finish it
but we did get it finished! ;o)
We had never done a lapbook before
so I was excited to give one a try.
I'm not creative enough so I did use some ideas
that I found online at
THIS
site.

Here was our finished project:
(You can click on the photos to enlarge)




The photos are from a book I purchased
from Dover Publications.


Here is the inside spread:




On the left (top to bottom) is
our ancestor coat of arms; a timeline;
types of plays by William Shakespeare.

Here was our timeline:



Types of William Shakespeare plays:




In the middle of the lapbook was
a wheel with the many wives of Henry VIII;
Food and Drink of the Renaissance;
a fact sheet; and the names of a knight's armor...

"The Many Wives of Henry VIII" wheel...




Food and Drink...




"Thou Knight in Shining Armor"...




On the right side of the lapbook was
Renaissance Language; Commerce info;
Ye Olde Castle.

Renaissance Language: "What Thou Sayest"...



Ye Olde Castle...




On the back of our lapbook,
the children drew their own Mona Lisa...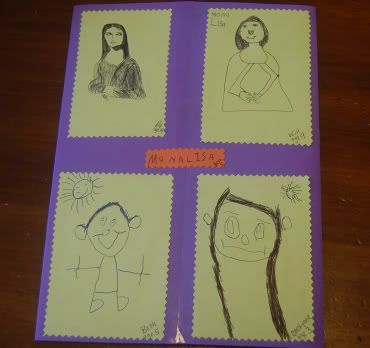 (I love their drawings!)
We enjoyed making our own lapbook for the 1st time! ;o)