Things seem to be unusually busy around here
and my blog shows it by its inconsistent posts,
delay in responding to emails, etc...
But it has been a good busy.
We have been practicing our diligence
in our discipling, training, academics, etc...
I've been implementing some new things
into our days, which has been taking some extra time,
but anything that has eternal value
is worthy of putting the time and effort into. ;o)

After our busy week, we enjoyed some leisurely moments. ;o)
The weather was beautiful this past week
and Daddy was able to take his motorcycle to work.
He surprised the younger ones with his motorcycle appearance,
one day after work, and they were amused...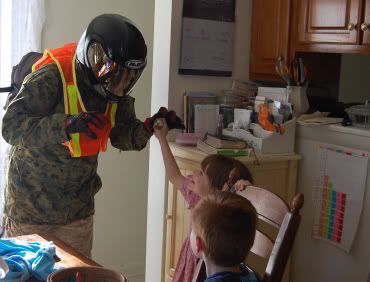 They were so amused that they, too,
wanted to try on Daddy's motorcycle gear...



Carolynne



Beth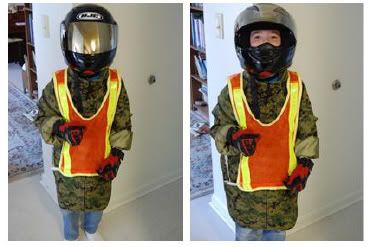 Will


On Friday, we had friends over for sourdough pizza night.
The children had fun washing all of the vehicles
that were in front of our house...
It was pizza and car wash day!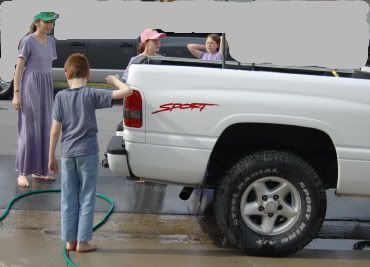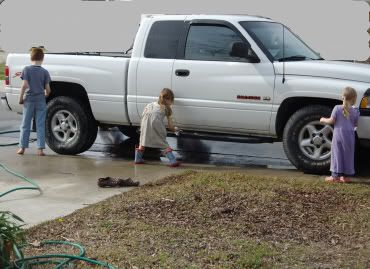 On Saturday, Daddy and Will had a father/son outing,
which I will shamelessly share photos of... ;o)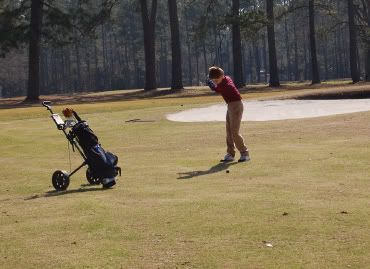 They had such fun together and it sure blessed my heart!

It was a blessing, too, to be in the Lord's house on Sunday!
This Sunday was Crucifixion Sunday at our church.
We focused on Jesus Christ and what He did on the cross.
We, also, had the Lord's Supper,
which is always such a special, precious time!

Yesterday we continued with our Bible time and academics,
in addition to running a few errands.
When Daddy arrived home,
he brought Mommy these beauties...


And he took her out for supper and shopping!
We had a good time together
(It had been a loooong time since we'd been able to do that)

.
We enjoyed each others company
and we were able to talk with one another
and smooth out a few "wrinkles"
(it can be a real challenge to adjust after a long deployment)

.
It was a blessing to spend time alone together.
Today we're continuing on with our discipleship time,
along with our academics,
and going to Ally's piano lessons that she teaches.
I hope to respond to emails and comments soon
and thank you so much for understanding. ;o)
I hope y'all have a good day and week!
"It is of the LORD'S mercies
that we are not consumed,
because his compassions fail not.
They are new every morning:
great is thy faithfulness.
The LORD is my portion, saith my soul;
therefore will I hope in him.
The LORD is good unto them that wait for him,
to the soul that seeketh him.
It is good that a man should both hope
and quietly wait for the salvation of the LORD."
~ Lamentations 3:22-26