Before I begin this post, I want to mention
that there are MANY photos in this post.
It may take a while to completely load.



Today was our homeschool group field trip.
We went to a local working farm.
The children and I (and others)
had such a wonderful time!




Soon after our arrival to the farm,
we jumped right in to great hands-on learning.
First we visited the dairy cow...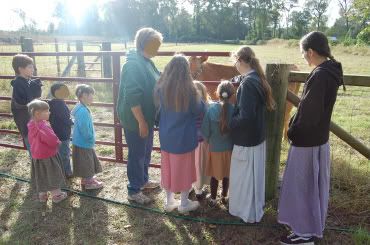 She was such a cutie!




Then we headed to our first activity...



We were handed baskets and sent out to the field
to pick peanuts...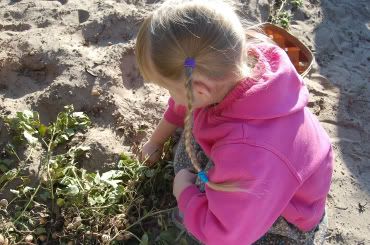 After picking peanuts for a while,
we set our baskets aside, grabbed a different basket
and headed to our next activity...
digging for sweet potatoes...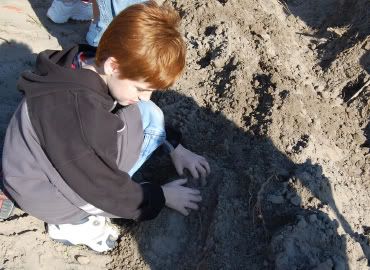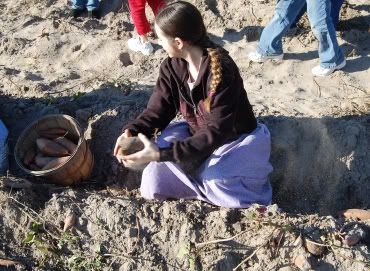 Carrying their baskets...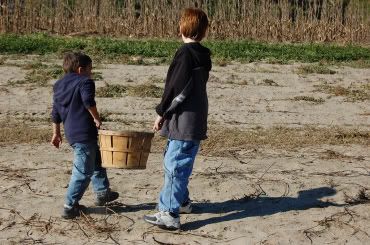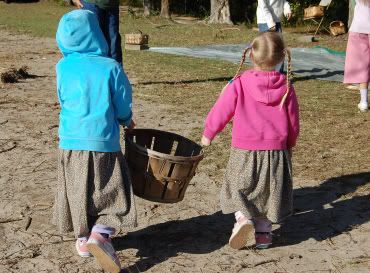 After digging in the dirt for sweet potatoes,
which they all did more than willingly, ;o)
we were off to pick some cotton!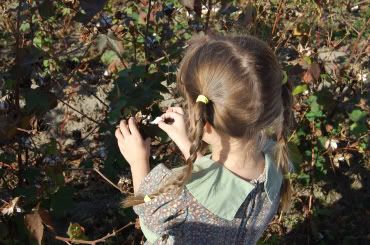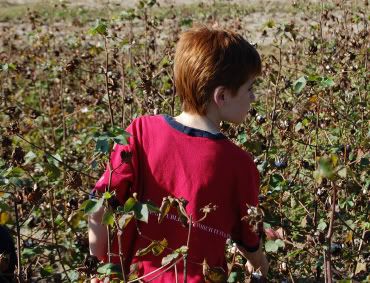 We even saw a few cotton blossoms...


So pretty!

After picking cotton, we took a little break
to watch and learn about the goat milking...




Ally even tried it herself...



After the goat milking, the children washed up
from being in all of that dirt.
The washing water was cold! brrrrr....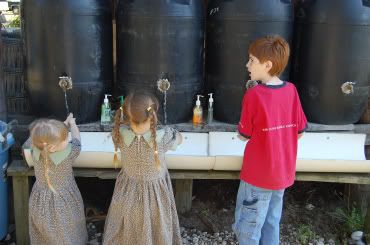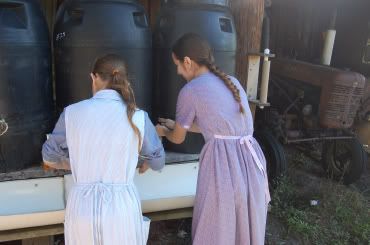 Then we headed to the corn...



Each child got two ears... of corn ;o)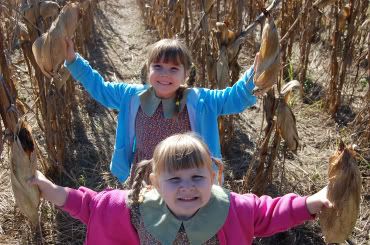 Then we sat under a pavillion and shucked it...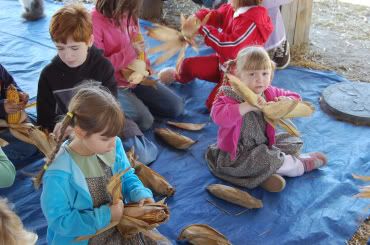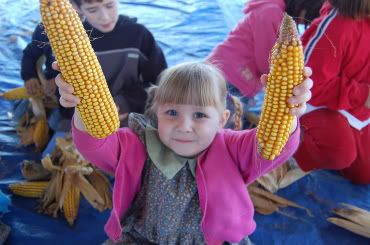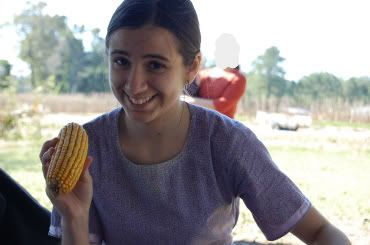 We sat and listened about how the corn shucks
were used 100+ years ago... very interesting...



A mop... they would scour the entire house with it.



Braided rugs.
They, also, used them for mattress stuffing.

We, also, learned about a few other things
that were used 'back then'.



Gourds for pots, spoons, bowls, etc...



a washboard



and a cooking pot... WELL, not exactly. ;o)
This was actually what they would use
as the bathroom in the middle of the night,
then dump it in the outhouse in the morning.

Afterwards, the children were able to
grind their ears of corn...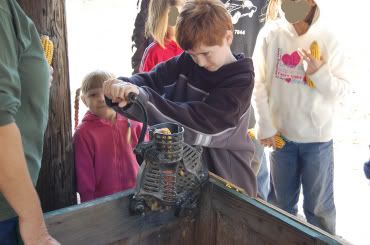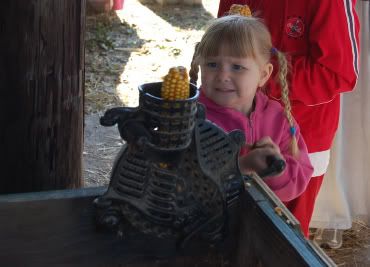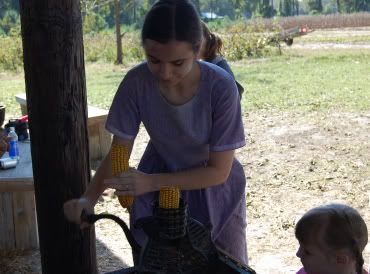 Then they made a toy that children would have had
and played with 'back then'...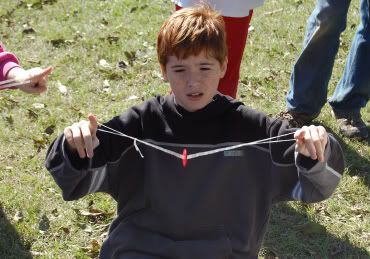 Then we enjoyed feeding the goats...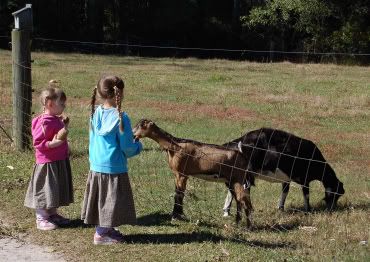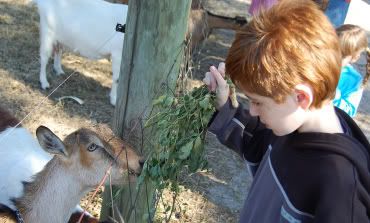 Then, lastly, we enjoyed a wagon ride...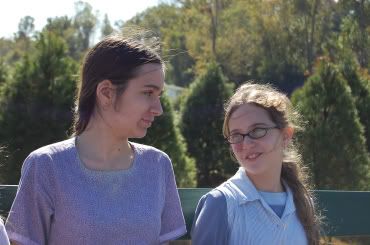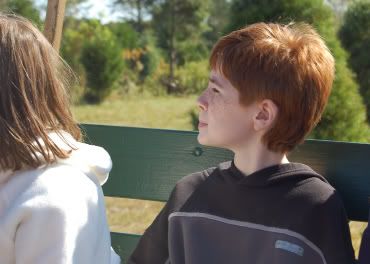 We had such a wonderful time at the farm!
And we were able to bring home the peanuts,
sweet potatoes, some cotton, and even some pecans
that we had picked!
I kept busy this afternoon,
cooking up those sweet potatoes,
which I hope to post about on Monday.

The Lord blessed us with such beautiful weather
and such an enjoyable time as we visited the farm...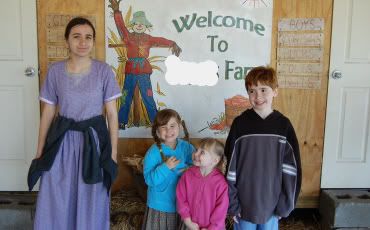 Have a blessed Lord's Day tomorrow, y'all. ;o)


"The earth is the LORD'S, and the fulness thereof;
the world, and they that dwell therein"
~ Psalm 24:1