One of the things the children loved
about our trip to Williamsburg
was being able to see the horses pulling the carts...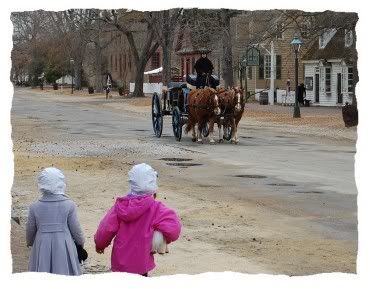 I enjoyed seeing the colonial houses, too...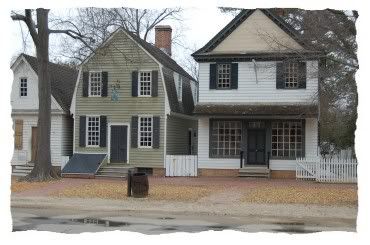 Another place we visted was the printing office
and bindery...


Here, the children were shown how books were bound.
Outside of the bindery,
the lil' girls were just fascinated with some water
that they saw flowing down a little stream...



In one of the stores we went into,
Will bought a colonial newspaper
and was eager to read it aloud to all that would listen...


and Ally enjoyed her Virgina Almanack from 1749.

Another exciting place (especially for Will)
was The Magazine.
This is where they stored weapons in colonial times...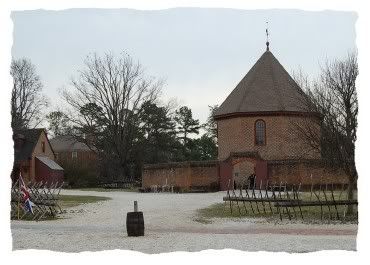 Across from the Magazine, was the courthouse.
And next to the courthouse
was a method of enforcing the law.
The children, of course, had to know what it was like...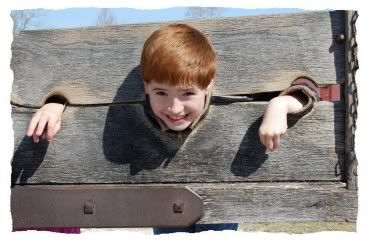 And, yes, mama, too...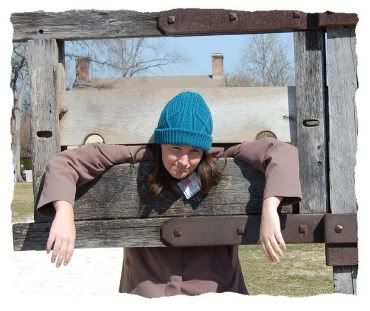 We found food and fellowship
at one of the local colonial dining places...


Quite different from any of our modern-day
dining experiences.

The children also enjoyed colonial playtime...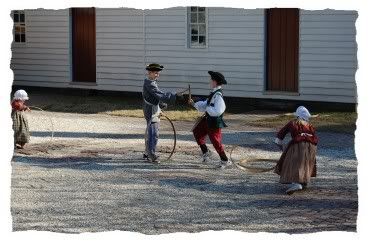 Next, I hope to share about our visit to Jamestown!