Ever since I was little and knew Williamsburg exsisted,
I knew that I wanted to visit there one day.
I was thrilled when I saw that they were having
a Home Educator's Week
and were offering the tickets for only $8.00-$11.00.
(I believe they plan to do it every year, by the way)
With my beloved's encouragement, I signed us up.
It would take 'forever' to sum up all that we did
in those four days in just one post...
so I'll try to break it up over a couple of posts,
though they will contain many photos.

I took a total of 289 photos and about an hour of video,
but I won't be sharing all of those. :-D
With that being said... on to our trip...

We started the day off at The Capitol....
The year was 1774...



We were thrilled to tour The Capitol
and see where The House of Burgess met.
And we were also very excited to 'meet' Patrick Henry...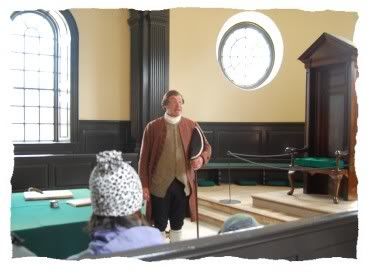 After touring The Capitol, we headed into town...



The children (and the mamas) were excited to visit...
the apothecary...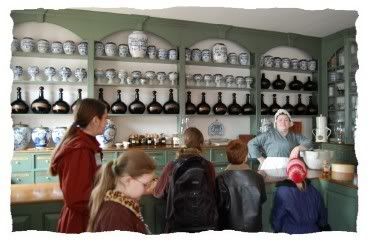 We learned of some of the 'medicines' they carried
and some of the procedures they would perform.
We were thankful for our modern dentists
when she shared the tool to pull a tooth!

Then to the wigmaker...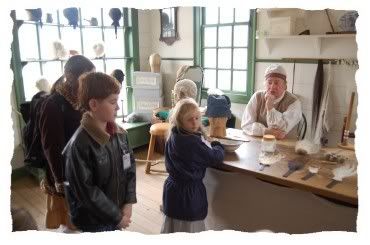 It was interesting to learn about who wore wigs and why.
Also learning what the wigs were made of...
goat hair, horse hair, human hair, or yak hair

And then to the silversmith...


It was great to see how they molded silver
into useful items
and how they 'recycled' the 'scraps' from the floor.

I'll share more of our trip in another post.

Until then, here are photos of the children
in their new colonial headgear...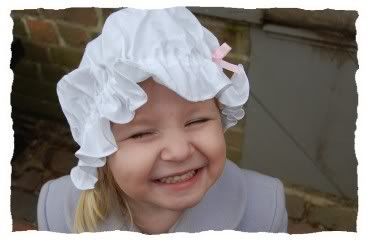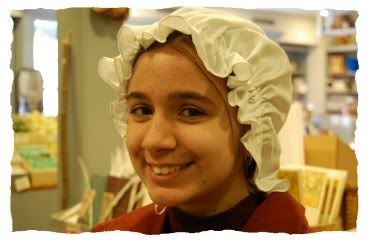 Links to other posts about our trip:

Tidbits from Our Trip: Part 2
Tidbits from Our Trip: Part 3 ~ Historic Jamestown
Tidbits from Our Trip: Part 4A ~ Jamestown Settlement
Tidbits from Our Trip: Part 4B ~ Jamestown Settlement