Today Ally had a follow-up appointment with her doctor.
He did a few reflex tests and such in his office,
but otherwise is still sending us
to another pediatric neurologist,
which I call tomorrow to set up an appointment.
It was a blessing to wake up to a call
from my beloved this morning!!
I always treasure those few phone calls.
In addition, today, I was able to catch up a little on
some much overdue house cleaning
(still have more to do, though...the pressure is on
cause my mama is coming next week!).

I caught a few photos of the children today
that I wanted to share.
Since Ally is having trouble playing the piano lately,
she has renewed her interest in learning guitar.
She spent some time in her room learning...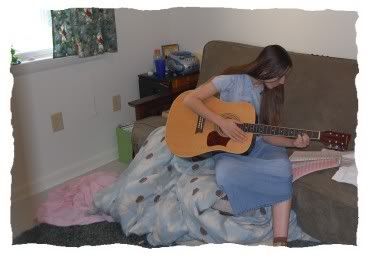 The younger ones spent some time playing
with their new colonial bowling set...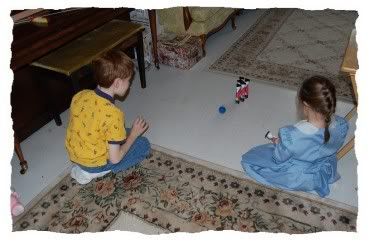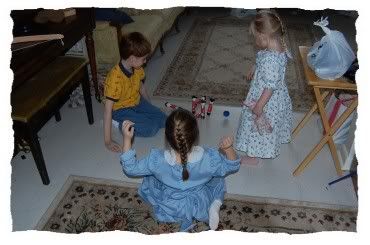 They sure had a lot of fun.
This evening we had another night of KJ Bible Conference,
which was a real blessing!
Hope y'all enjoyed your day, too!