Ally and I spent most of the day sewing.
She finished her entire dress and all on her own.
We had such a good time together.
She posted about her new dress at
her blog
.
Be sure to check out her pictures. She's so excited.

As she sewed her dress,
I was able to cut out fabric for another dress for me
and was able to get the bodice completely done.
I was also able to make
three t-shirt dresses for the lil' girls.

Here they are trying them on...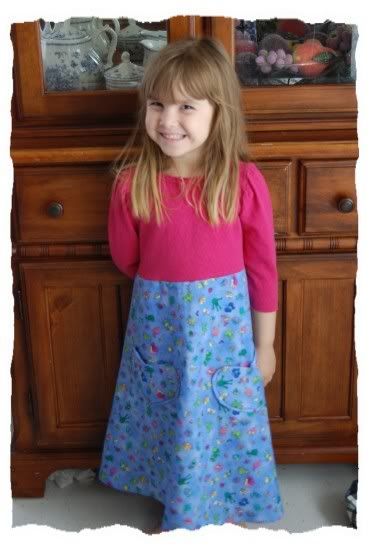 After they went to bed (and while Ally was blogging),
I was able to make up another...



It was a very productive sewing day.
It was such a joy to be able to sew with Ally.
Click

HERE

for T-shirt Dress How-To