This weekend and today,
I was able to spend some extra time sewing.
I was able to get two of my dresses finished,
which I am very thankful for.

Two of them (one I sewed a couple of weeks ago)
are the
Common Sense collar dress
,
using some of the
fabric I picked up
back in October...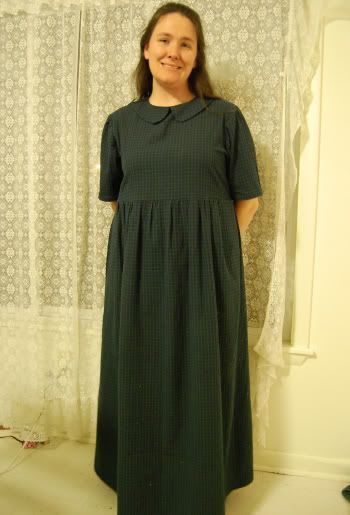 This one I finished on Saturday.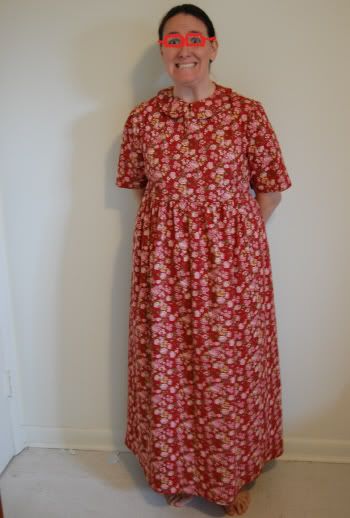 This one was a couple of weeks ago.
(Glasses courtesy of Ally... lol)


The dress I was able to finish today
was with fabric that I've had stashed away
and I used a historical costume pattern
from Butterick (
pattern 3992
)...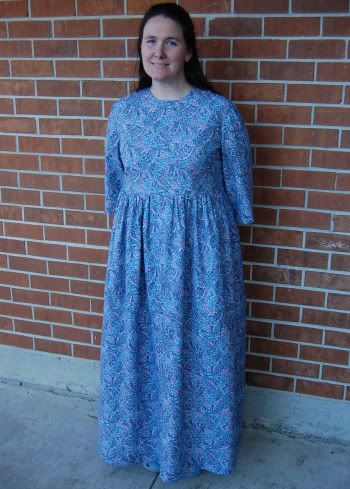 The sleeves are 3/4 length.
I like the bodice with the darts
but next time I will change the way I do the skirt,
and either do two long pieces (front and back)
or I may try a panel skirt,
instead of the one I used with the pattern.
Wearing it, I feel like I'm missing
the hoop skirt that should go underneath...
though I think it turned out fairly nice. ;o)
I'm not sure, yet, what projects I'll be doing next.
I have a few that I'm tossing around
(play dresses for the lil' girls, pjs for Will and lil' girls,
apron for a friend, maybe even a purse).
I just have to decide which to do first. ;o)
Hope y'all enjoyed your weekend.
"She seeketh wool, and flax,
and worketh willingly with her hands."
~ Proverbs 31:13