I hope y'all are enjoying the new year! ;o)
Yesterday the children and I worked in the house,
preparing for Daddy's homecoming.
We tackled Ally's and Will's bedrooms,
as we were switching them, downsizing, and cleaning.
The more I move furniture,
the older I realize I really am!

Today we worked on the living room and reading room.
The tree and Christmas decor was put away,
we picked up, organized, dusted,
and put everything in its place...
even the bookshelves are well presentable. ;o)

The children, also, enjoyed some free time...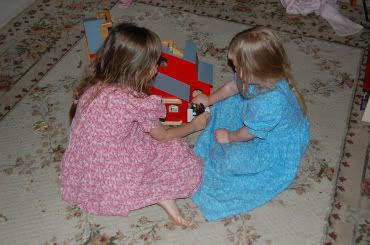 The lil' girls enjoyed playing with the barn
and its barnyard friends.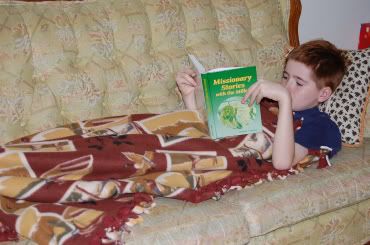 Will enjoyed a book while relaxing on the couch.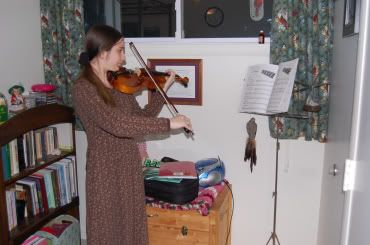 Ally enjoyed practicing violin and was excited to learn
a special "tip" from
Frédéric Chopin



(even though he's been dead over 150 years)

! ;o)

This afternoon,
we began making a sign for Daddy's homecoming...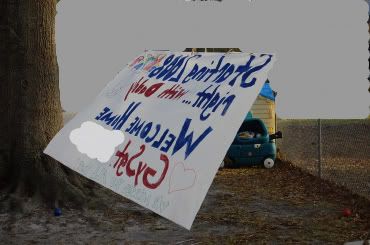 (hanging to dry)


The children will be coloring in the people more tomorrow
and then we will be hanging it up
on the side of the highway.
We are very excited and can't wait to see Daddy! ;o)
For supper, I was able to use my new Nicer Dicer
(which is a lot easier on my wrists)
to make a ham, zuchinni and rice skillet.
It was yummy!
When we all sat down at the table to pray and eat,
I noticed that Beth and Will looked sickly.
Sure enough... they had low fevers...
so we are beginning our new year
with giving our immune systems a little "practice". ;o)
I hope y'all are enjoying your week!
"I will sing unto the LORD as long as I live:
I will sing praise to my God while I have my being."
~ Psalm 104:33