Last week, Carolynne picked some fabric
for her new birthday dress.

She was tickled to get it today...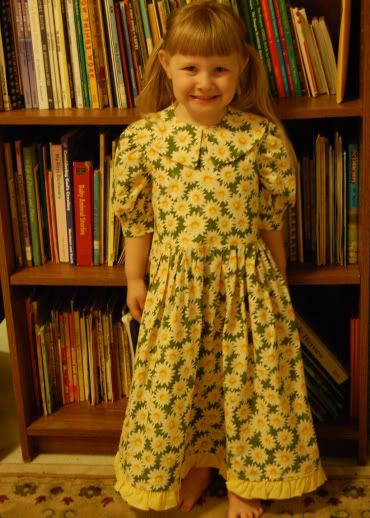 The lil' girls like to have each of them get a dress
on each others' birthdays.
Beth picked out some fabric, too,
but, unfortuneately, I was unable to finish it.
I do hope to finish it soon, though.
She was more than okay with that
and I am thankful for her understanding. ;o)
We had a delightful day celebrating Carolynne's birthday!
Thank you for your birthday wishes and kind words.
They were a blessing!
Hope y'all enjoy your week!
"This is the day which the LORD hath made;
we will rejoice and be glad in it."
~ Psalm 118:24