Yesterday we had our homeschool group's
field trip to the bowling alley and we had a ball! ;o)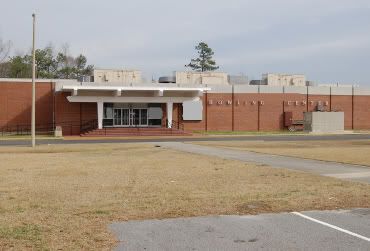 The chlildren enjoyed bowling a few games,
learning a few pointers, and then taking a tour
behind the lanes to see how it all worked...



Carolynne and Mama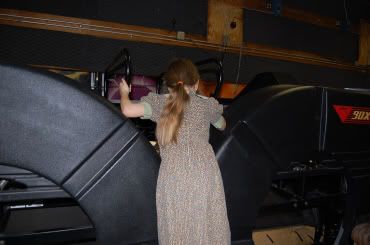 Beth



Will



Ally and her friend

I think the older ones were impressed the most...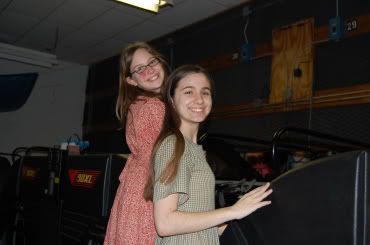 I just have to say... in a world where many young people
seem to frequently have negative looking countenances,
I am always delighted and it is quite refreshing
to see genuine smiles and joy expressed
in the countenance of some young people,
whether they think someone is watching or not. ;o)
And, of course, it delights me even further
when I see it in my own children, too. ;o)

After our homeschool group was finished bowling,
we enjoyed cupcakes and fellowship.
After the majority of the group left,
the children and I (and a few friends)
stayed behind to enjoy another game...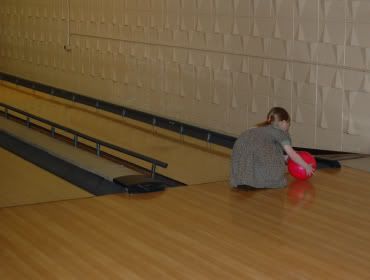 Carolynne



Beth



Will



Ally



And Mama, too. ;o)

Toward the end of the game,
some were getting a little tired out, bored,
restless, and even a little silly...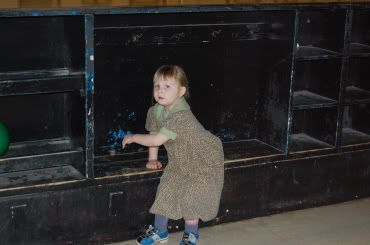 Carolynne about to make herself comfortable
on the bowling ball shelf.



Beth trying to look at the monitor
from different head positions.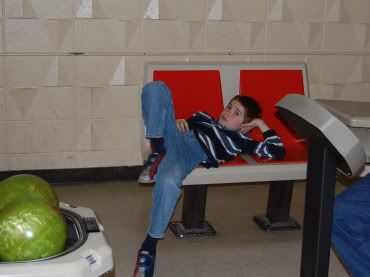 Will... a little too relaxed in between turns. lol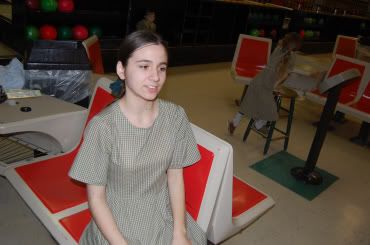 Ally was winning so she was content to stay. ;o)

Afterwards, we headed out to load up and head home.
I suppose we are easily amused and, often,
"little things" tickle us, but we saw this sign
as we were leaving the bowling alley
and thought it was sweet...


We had never seen one quite like that.

We headed home for fun and fellowship.
While the adults and some of the children
played Uno Spin,
Ally was giving the lil' ones their violin lessons.
We enjoyed pizza for a late lunch/early supper,
drove one of the young people home,
made a quick trip to the grocery store,
then made it home for an early bedtime...
one of us started their bedtime even earlier...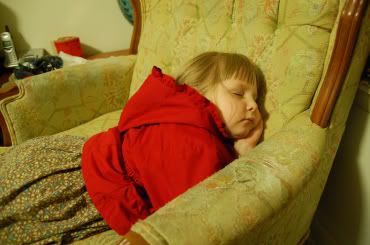 She fell asleep on the way home
and there was just no waking her.
She fell asleep around 6:30 and slept all night.
It sure is precious to watch them sleep, though. ;o)

We had an enjoyable and very filling day.
I hope y'all are enjoying your week, as well!
"Blessed be the Lord,
who daily loadeth us with benefits,
even the God of our salvation. Selah."
~ Psalm 68:19