so I went through my archives to do it, again.
(It's always so hard to pick one photo, though!)
Post the first sentence of your first blog post of each month.
You can also add a favorite picture from each month.
~
January
~
I hope y'all are enjoying the new year! ;o)
~
February
~
It happened! Praise the Lord, it happened!
After 12 months, 3 weeks,
misunderstandings, unexpected delays,
and a couple of hours in the hanger, Daddy and family
were reunited around 4:30/5:00 am Thursday morning!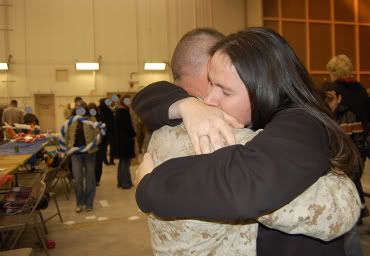 ~
March
~
Good morning!
~
April
~
It was a beautiful (and wet) day today. ;o)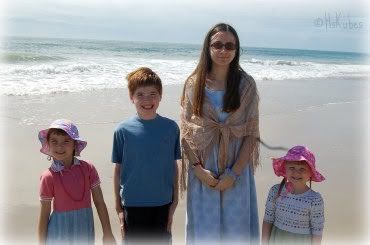 ~
May
~
I love Mondays! Yes, I really do.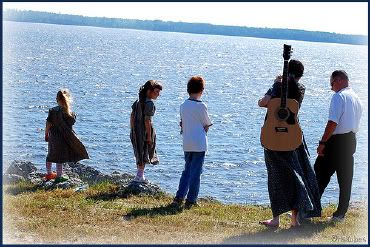 ~
June
~

How do I know when it's been too long since I've last blogged?





~

July

~

It's been a week and a half since my last post.







~

August

~

Things sure haven't slowed down for us
and I've neglected my blog terribly but it has been
a worthwhile absence as I have been spending time
with my family and allowing the Lord to carry me
through some spiritual growing pains, which, as I obey Him,
not only benefit me but my family, as well.







~

September

~



Though it's not officially autumn, yet, the month
of September has begun with wonderful signs of its coming!







~

October

~

Mid 60's, foggy, overcast sky today...
Anicipation of cooler temps, warm sweaters,
crunchy leaves and changing colors, early nights,
cool breezes, and warm, creamy tea...
Joyfully welcoming October!







~

November

~



Outside my Window... the sun is up,
the sky is bright blue,and there's a little chill in the air







~

December

~

Outside my window... it's a beautiful 53 degrees,
the sun is brightly shining,and the wind is blowing





"To every thing there is a season,
and a time to every purpose under the heaven:"
~ Ecclesiastes 3:1