It was a beautiful

(and wet)

day today. ;o)
This morning we continued our Bible study in Genesis 4.
Today we went through the chapter
and pulled out some main events for our outline
(which the younger ones illustrate).
Here were there illustrations...


(you can click on it to view larger)






After our Bible time, Ally did music lessons
with Will and Beth...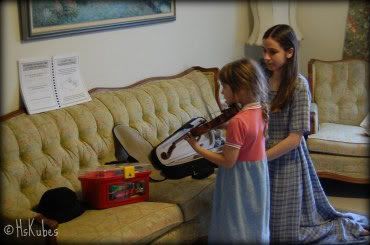 Then we worked on blessing our home.
Ally took charge in the kitchen, which she enjoys


(and this mama is thankful for that!)

. ;o)
Will was assigned the dining room;
Beth the reading room; and Carolynne the living room.

Here were Beth and Carolynne
vacuuming their assigned room...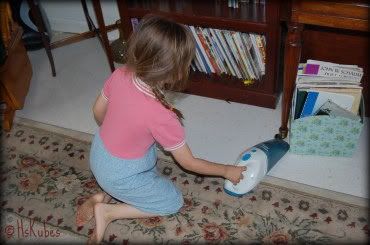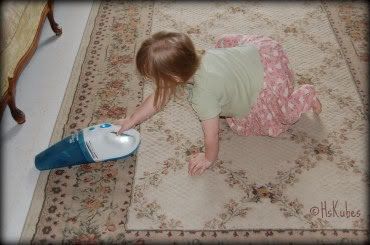 What a blessing it is when they enjoy vacuuming! ;o)
Afterwards, they sat down and enjoyed a snack.

Later in the day, we went to Ally's piano lessons,
that she teaches, and, then, had a quick visit with friends,
since we were out that way. ;o)
Then we headed home to make supper
and enjoy the evening with Daddy.
After supper, the children were sharing with Daddy
what they learned during Bible time today.
It was such a blessing to listen to them
as they recalled what they had learned.

My scary dentist appointment was cancelled today,
to which I was NOT heartbroken. ;o)
I did reschedule, though, for the end of the month.
(Thank you to those that prayed! That was a blessing!)
Now I'm off to make a menu and grocery list
and spend the rest of the evening with my beloved.
I hope you enjoy your evening, too. ;o)
"O bless our God, ye people,
and make the voice of his praise to be heard:"
~ Psalm 66:8