I hope that y'all had a good weekend
and a good beginning of the week.
We all seem to be feeling better
and thank you so much for your prayers.
With being ill last week and over the weekend,
we spent much of yesterday
catching up with blessing our home,
after our Bible and before our academics.

Beth and Carolynne's responsibility on Mondays
is to wipe down the walls and doorknobs.
They were very excited to do this,
accomplished it quickly and wanted more to do
so they helped by wiping down some baseboards.
Here they were in the hall together...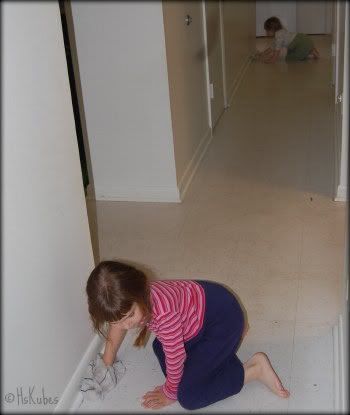 It was precious seeing them work together.

After our work, we all enjoyed a snack together
by finishing off the delicious chocolate chip cookies
that Ally had made over the weekend. Mmmm!

After finishing up our snack,
Ally began our Monday music lessons...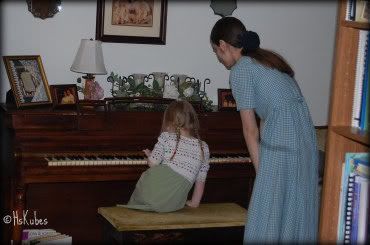 Carolynne's piano lesson




Beth's violin lesson




Will's piano lesson


Afterwards, we began our home learning time.
Will worked on his math and language
and I worked on phonics with the girls.
Here they were together at the table...



In addition to working at completing her advanced chemistry,
Ally enjoyed practicing violin...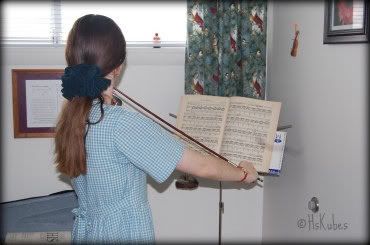 For lunch, the younger ones were excited
to help me make biscuit pizzas
(idea courtesy of our fictional friends, the Moody's)...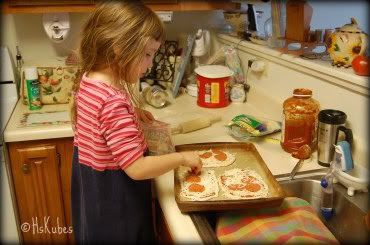 We were thankful we were able to get much done
and were able to enjoy a quiet afternoon
and then an evening with friends before Daddy arrived.
We are aiming for another productive day at home,
in addition, we have a few errands to run,
a trip to the chiropractor, and piano lessons that Ally teaches.
It will be a full day and I sure am thankful
that we are able to spend it together.
I hope y'all enjoy your day, too!
"This is the day which the LORD hath made;
we will rejoice and be glad in it."
~ Psalm 118:24
"...that in all things he might have the preeminence."
~ Colossians 1:18b