I'm not sure that posting twice in two days
is really considered "popping in"
but I did want to share a few more photos
so they didn't get too piled up. ;o)

My beloved has been on vacation this week.
He is spending the week with his brothers.
Every year, they have an annual golf week
and this is the week for it.
They spend all day, every day, golfing
and other miscellaneous things,
then spend the evenings together, too.
And that is one of the reasons why
I have a little "extra" time to post, again. ;o)
Not much time to write still
but I still wanted to share more photos.

Here we are continuing our 7th week
of using Student of the Word...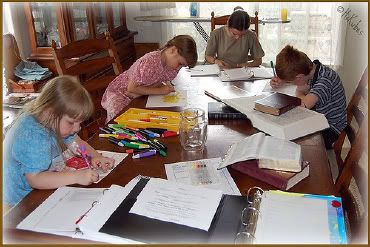 It has been such a blessing digging deeply into God's Word!
It is something the children and I, alike, are enjoying.


On Tuesday, we headed to piano lessons (Ally teaches)
and saw families of geese at the cemetery.
We pulled aside to watch them...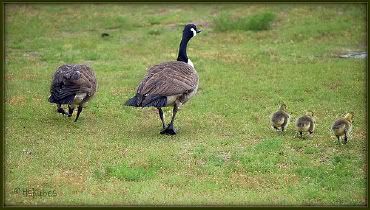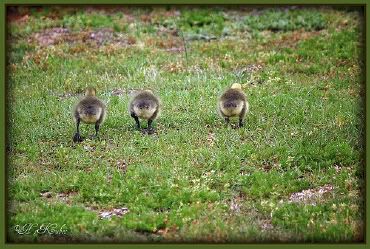 They were so cute to watch and follow.

Later, we visited friends so the younger ones
could go on a nature scavenger hunt.
They had such fun...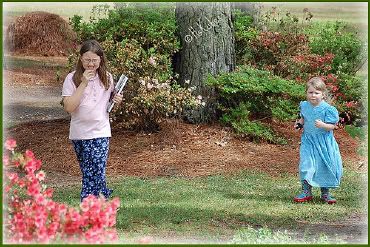 While there, Ally and her friend giggled with guinea pigs...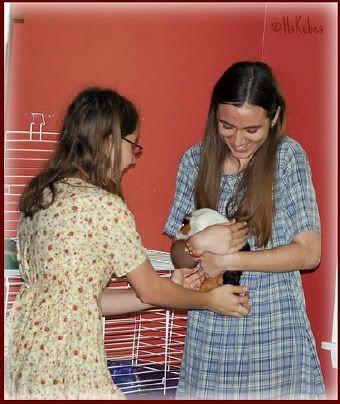 The mamas sat together, fellowshipping,
and discussing a few
new books
that we are
anticipating arriving in the mail. ;o)


(I love mail!! I love books!!! I love the two together! lol)



On Thursday, Will spent the afternoon golfing
with Daddy and his uncles. He was thrilled!




He took this shot of Daddy as they rode in the golf cart...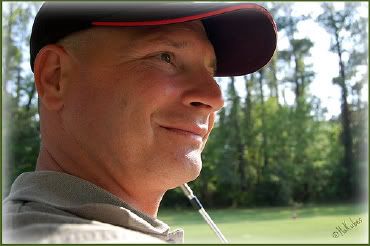 (That's my honey! ;o)



Later that evening,
Daddy and "the uncles" stayed for supper.
The children enjoyed having all of them there...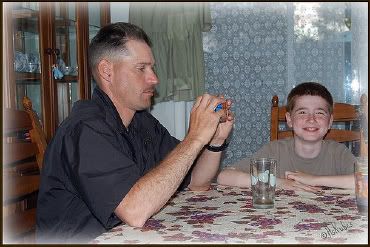 the Rub*ick's Cube competition




playing a game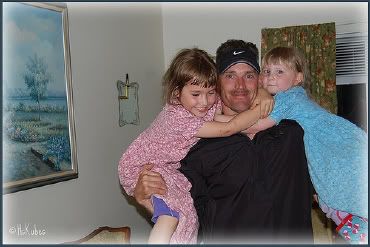 playing around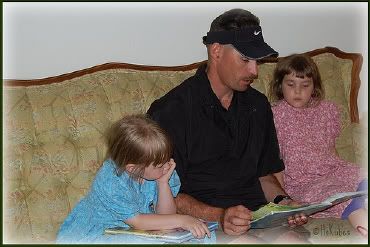 reading aloud

Here are Daddy, Will, and "the uncles"...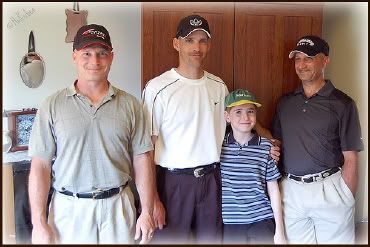 They had a wonderful time together.
Today we went on our homeschool field trip,
to our local quarry, and I hope to share photos soon. ;o)
I hope that y'all have enjoyed your week, too!
"It is a good thing to give thanks unto the LORD,
and to sing praises unto thy name, O most High:"
~ Psalm 92:1