I had a little time to spend here
so I wanted to pop in and say, "Hello".
Thank you for the kind comments,
prayers, and encouragement
as I have been taking a little

break from blogging

.

After speaking on the phone with my mama,
I was compelled to share some photos of our past week. ;o)
I would love to write more, but I cannot, due to time.
I'd love to share all that the Lord is teaching me
and doing in our family but I'd end up writing a book!
(praise Him!)
It is a blessing to see the Lord answer prayer,
to work in hearts, and to accomplish His good.
What a blessing

trials

are, too, though they can be hard.
I am always thankful that the Lord does not
just leave us where we are, spiritually.
I sure praise Him for His Faithfulness!


It's been a good week for us.
We've been continuing with our

Bible studying

,
implementing our new "blessing our home chart",
working on creating good habits,
spending precious time together,
tending to our children's hearts and my own,
enjoying God's house, people, and creation,
spending time with friends,
going to our homeschool park day,
learning at home, doing our annual testing,
going to dentist appointments,
enjoying the beautiful weather, sewing,
enjoying visits with Daddy's brothers,
and much more!

Well, without further ado,
here are some photos from our past week...


Having fun while doing schoolwork with friends...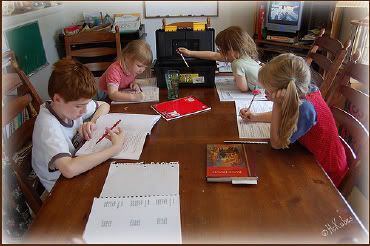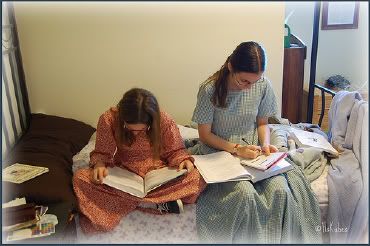 Enjoying our homeschool park day, last Friday...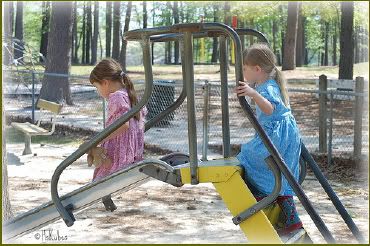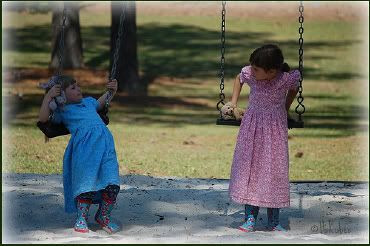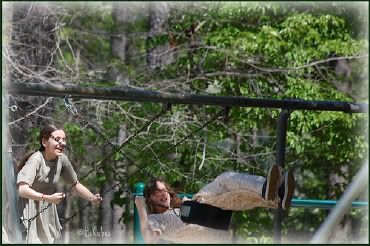 The new instrument that Ally is learning...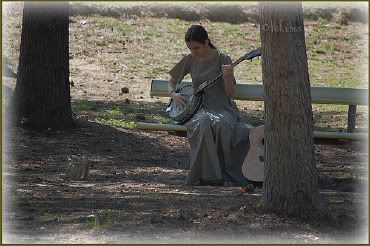 The lil' girls organizing their papers

(for fun!)


on a Saturday afternoon...




Ally trying to feed her feathery friends...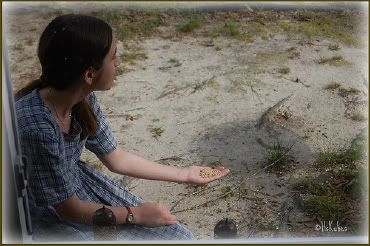 Ally and Will watching the birds (and the squirrel)
together from the window...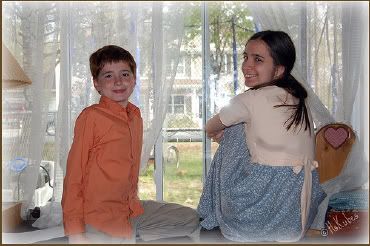 Beth learning to read...




An exciting golf cart ride after piano lessons...



I was hoping to share more
but my beloved has our camera
(which contains my other photos).
He and Will are having a golf day
with Daddy's brothers today.
I hope to share more photos soon.
Even though I may still not be able to
respond to comments or emails,
I do hope to post photos when I am able. ;o)
Thank you all for understanding.
I will try to respond and visit y'all
as I am able, when I have time. ;o)
In the meantime, I look forward to spending
more time with my family.
The moments are flying by too swiftly
and this is such a crucial time
to be tending to their hearts.
Praise God for this precious time
and praise Him for these precious children.
"Lo, children are an heritage of the LORD:
and the fruit of the womb is his reward.
As arrows are in the hand of a mighty man;
so are children of the youth."
~ Psalm 127:3
"That our sons may be as plants
grown up in their youth;
that our daughters may be as corner stones,
polished after the similitude of a palace"
~ Psalm 144:12
"But without faith it is impossible to please him:
for he that cometh to God must believe that he is,
and that he is a rewarder of them that diligently seek him."
~ Hebrews 11:6