It seems our happenings here at home
have picked up rather than slowed down lately.
I have decided to set our new schedule aside
for this week and, likely, most of next week
as we are celebrating the Christmas season.
We have spent the week running errands,
baking, visiting, and mailing packages out.
It has been a good busy.
Over the weekend, Ally and I were able
to finish our family dvd


(an annual tradition we began last year)

.
We were glad to get it finished
and send it off to family, along with some baked goods.
We, also, enjoyed watching it together as a family,
as we watched and reminised about this past year.
I'll be a blubbering, tissue-using mess
when the children are all grown and gone
and I sit to watch these dvds...
I already get teary eyed watching them.
Family/children are so precious!

This past Sunday evening, our church had its
"All Church Christmas Program".
Since we are a smaller sized church,
pastor decided to include all of us
in a cantata-type service.
It was a joy to sing together,
listen to the narration, and the special music.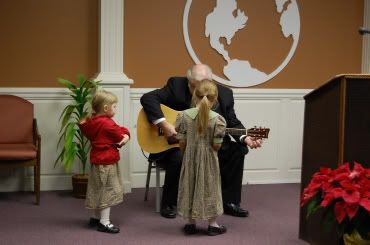 Beth and Carolynne watching Pastor
pick at his guitar before the service.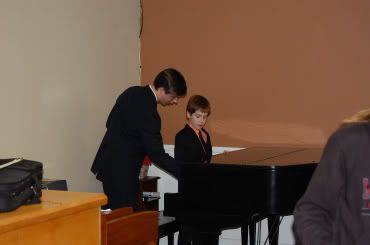 Will and one of the pastor's sons
at the piano before the service.



Ally and Pastor practicing their duet.


Here is a video of their violin/guitar duet...





It was a blessing to see Ally serving the Lord this way.
I'm proud of her and how she has been practicing diligently
in teaching herself how to play the past three months.

Also, on Sunday evening the children's choir sang.
It is a blessing, too, to see
the young children singing for the Lord...





I hope y'all are enjoying your week.
I really do hope to respond to comments and emails soon.
Thank you so much for understanding. ;o)

Before I go, here are a few shots of the girls
being a bit silly this week...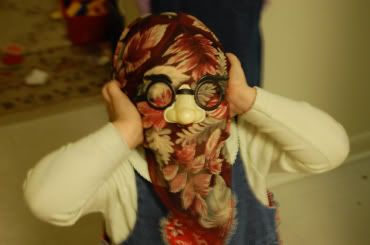 Carolynne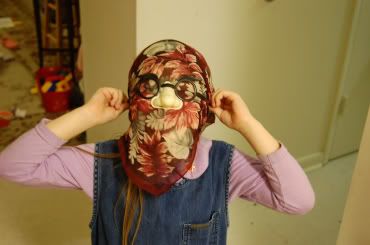 Beth




Ally