Wow! All week and no post!
We surely have been keeping busy.
Following our new "sequence of events"
went pretty well (for the first three days)
even though we began about an hour later
that I had initially intended
but I was okay with that. ;o)
I think the new schedule will,
for the most part, work well with us.
I'll just need to 'work well' with it. ;o)

Thursday was a 'hope so' baking day
and a 'work on our annual photo dvd' day
until we discovered that we were
completely out of flour and milk
and our dvd creator software
was being violent by chopping off
too many heads in our photos
so, instead, we opted for a day out
(and borrow software from a friend).

Today we had our homeschool field trip.
We were all excited to visit
one of our state's aquariums.
(Warning: LOTS of photos ahead!)




Our trip began with a sea turtle demonstration...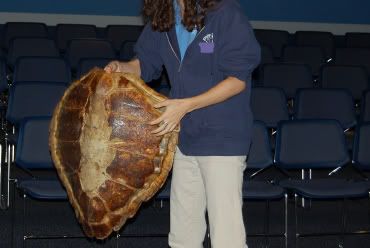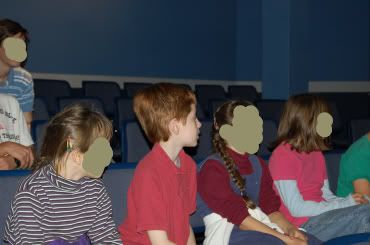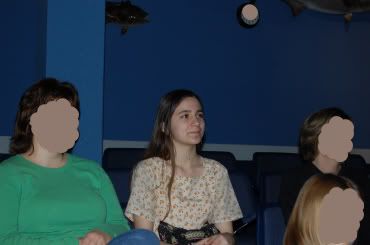 Beth and Carolynne trying on 'turtle hands'.

We were all excited to see and feel the real sea turtle...



After the presentation, we explored the aquarium.
Here a few photos of what we saw...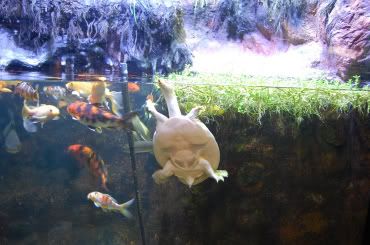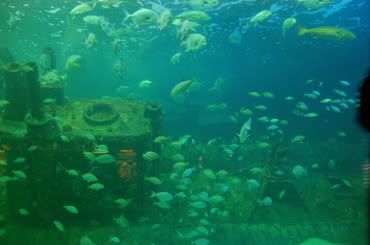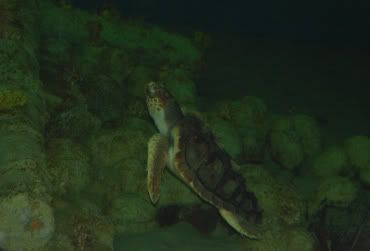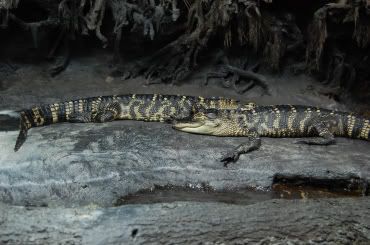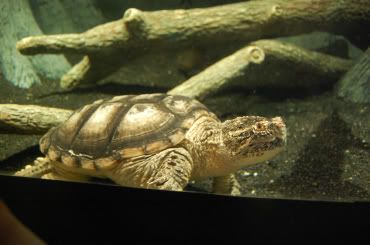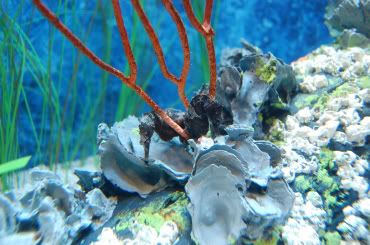 look closely for the sea horses

"lawnspur", as Beth and Carolynne say.
(a.k.a. lobster)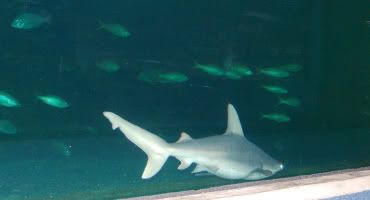 We, also, enjoyed a presentation in the shark/fish tank.
One of the divers answered questions
as she stood among the sharks and fish.
The children were all fascinated, as were the mamas. ;o)

One of the favorite parts for all of us
were the touch tanks.
Everyone loved watching and feeling the sting rays...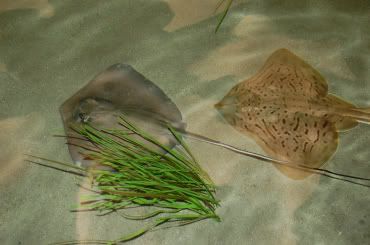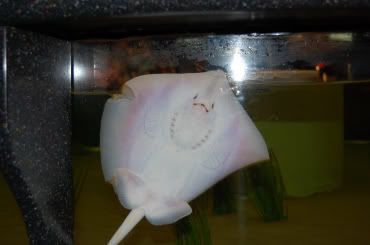 It was a lost cause to try to peel Ally away
from her new favorite friends, the sting rays...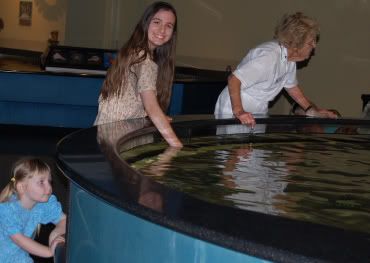 So the rest of us, also, enjoyed seeing and touching
the horseshoe and hermit crabs...


Seeing these familiar "faces", though,
did cause us to reminise about our
beachschooling days

that we had before we moved.
So we were glad to see those familiar "faces". ;o)

Another favorite at the aquarium
was watching the river otters
search for and eat their food...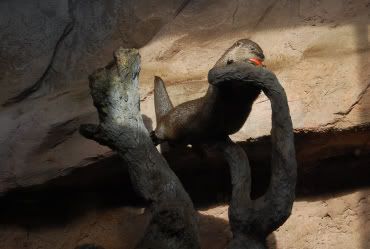 The lil' girls enjoyed looking at the model
of how the baby sea turtles make it to the ocean...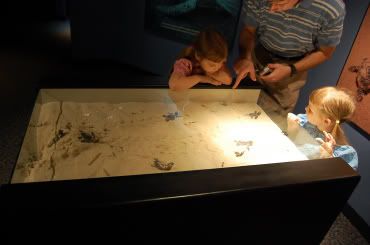 They were, also, brave enough to get close to this fellow...



And so was Will...
but he must have gotten too close...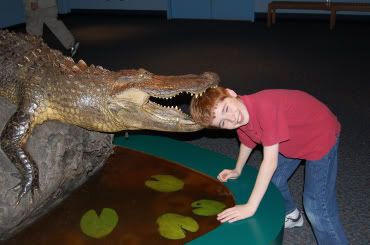 Another favorite (I know, lots of favorites Ü)
was seeing the moon jellies...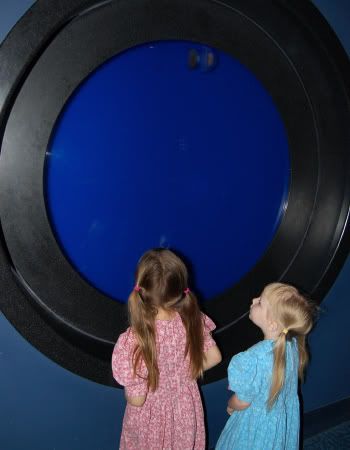 Also, the lionfish and eels (eek!)...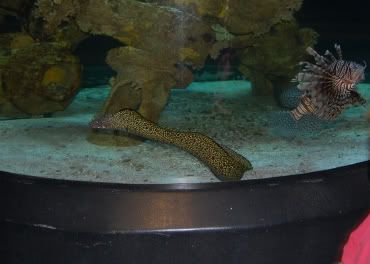 lol


I sure love this kind of learning together...



After we toured the aquarium,
we all went for a nature walk
on the provided natural trail...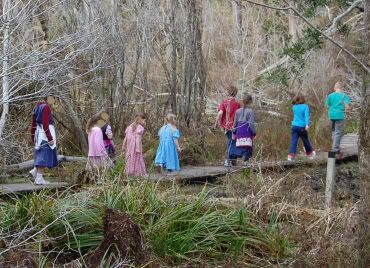 It was so delightful hearing the children sing and march!

After the walk, we sat at the picnic tables for fellowship
and the children got to run and play...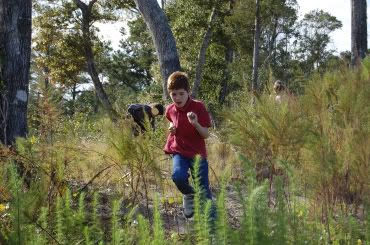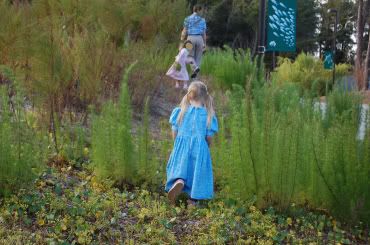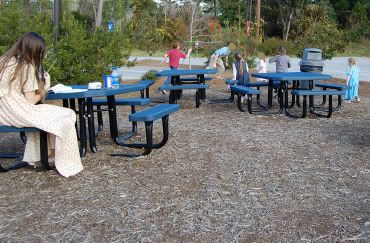 On the way home, the children and I
stopped at a couple of antique stores


(I hope to share my finds in my next post)

.

Lest you think the ride home was dull...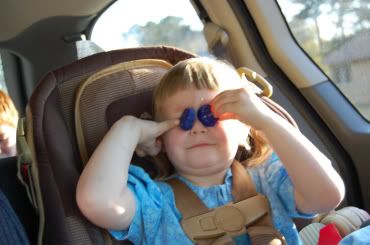 LOL...

We did have a wonderful time!
I'm expecting the children will sleep well tonight
after all of the excitement this day held.

Before I go, I thought I'd share a few last photos
from our trip to the aquarium...
Have a great weekend!